Maybe you can see, feel, smell every detail of your wedding. You've got the scrapbooks, the Pinterest boards. You know exactly what you want and you can see yourself walking down the aisle in a sweetheart-cut dress, plunging a knife into the three-tiered cake, and dancing to Michael Bublé's You and I. 
Or, you're more like me and nothing like that.
I cannot visualise any aspect of my wedding. All I know I want is good people (preferably including someone to get married to) and excellent champagne.
The problem with this? If I were proposed to tomorrow, I would have no idea where to start.
That's the reason for this first-steps guide to planning a wedding if you're not a wedding planner… or an anything-planner for that matter. (Perhaps your diary, like mine, is non-existent and filled with all the things you've ever forgotten you have to do.)
Announce your engagement
Some people do this with a fancy photo-shoot, designed to be prettily packaged and posted to Facebook. Maybe it's a not-to-subtle shot of your engagement ring. Maybe the two of you are on bicycles, with an 'about to be married' sign. Maybe your dog is between you with a cute 'Mum & Dad' placard at his feet.
Maybe you scrap the photo-shoot and use the telephone because… personable.
Whatever the way, be extremely careful about how you deliver the news. Remember, your guest list is not yet finalised. You don't want to inadvertently invite people you will later have to cull.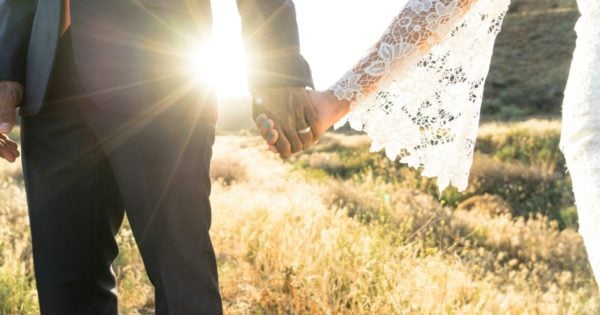 Create a timetable...
This is difficult if you're in the don't-know-how-to-use-a-diary segment of the population, but it has to be done.