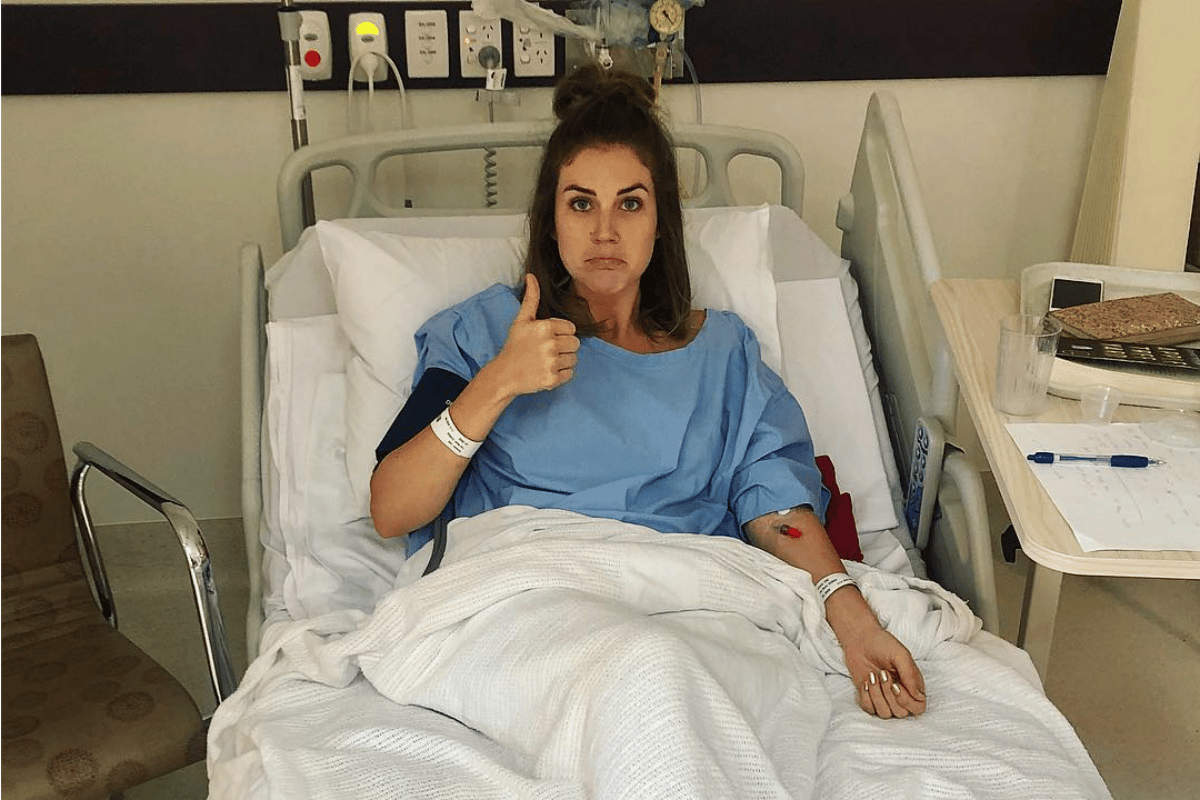 After ignoring her symptoms for almost a year, former Bachelorette star Georgia Love has been hospitalised.
Sharing the news to Instagram on Tuesday afternoon, the journalist explained that she has been losing her voice frequently and hasn't been able to sing for almost 12 months.
But despite her voice becoming sore and husky easily, Georgia says she ignored the symptoms.
Now, the 29-year-old is sharing her story in the hopes others don't ignore their body if they think something is not quite right.
"It turns out I had developed some quite serious issues with my vocal cords and have caused pretty nasty damage by pushing through, resulting in the need for surgery with a long and arduous recovery," the reality star wrote on Instagram.
According to Georgia, her recovery from surgery involves "no talking at all for four days".
"Lee thinks Christmas has come early!" she joked. "Fear not, I'll be back to my normal self in a few weeks."
"But this is my public service announcement not to ignore anything you think may be wrong," she continued.
"You know your body and if something doesn't feel right. Your health should always be paramount, no matter what."