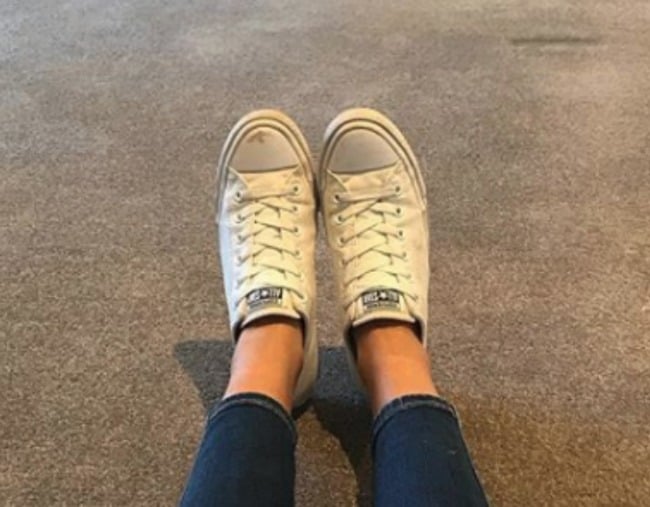 Georgia Love, former Bachelorette and current Channel 10 weather presenter, has shared a heartbreaking photograph on Instagram as she leaves her family home for the last time.
After a six-month battle with pancreatic cancer, Georgia's mother, 60-year-old Belinda Love died in late October 2017.
The 29-year-old posted at the time, "My heart is utterly broken. 7 weeks ago we were sipping cocktails in Italy. 7 months ago you weren't even sick. How is it possible you're no longer here?"
Georgia Love talks about the moment she realised her mum wouldn't get better. Post continues. 
Today, 20 months after losing her mother, the journalist shared a photo on Instagram of an empty room.
She wrote, "Sitting in the place Mum's bed used to be as I try to bring myself to hand over the keys and walk out of our family home for the last time. The hole in my heart hasn't felt this big for a while.
"To the new owners, I hope you love and cherish this home as much as we did and fill it with more beautiful, happy memories, and hopefully a lot less sad ones.
"Now on to the next chapter…"
Followers shared messages of support, encouraging her to "cherish the memories" and look forward to the future she hopes to build with partner, Lee Elliott.
Earlier this month, Georgia spoke to Mamamia about how exercise vastly improved her mental health after experiencing such a significant loss.