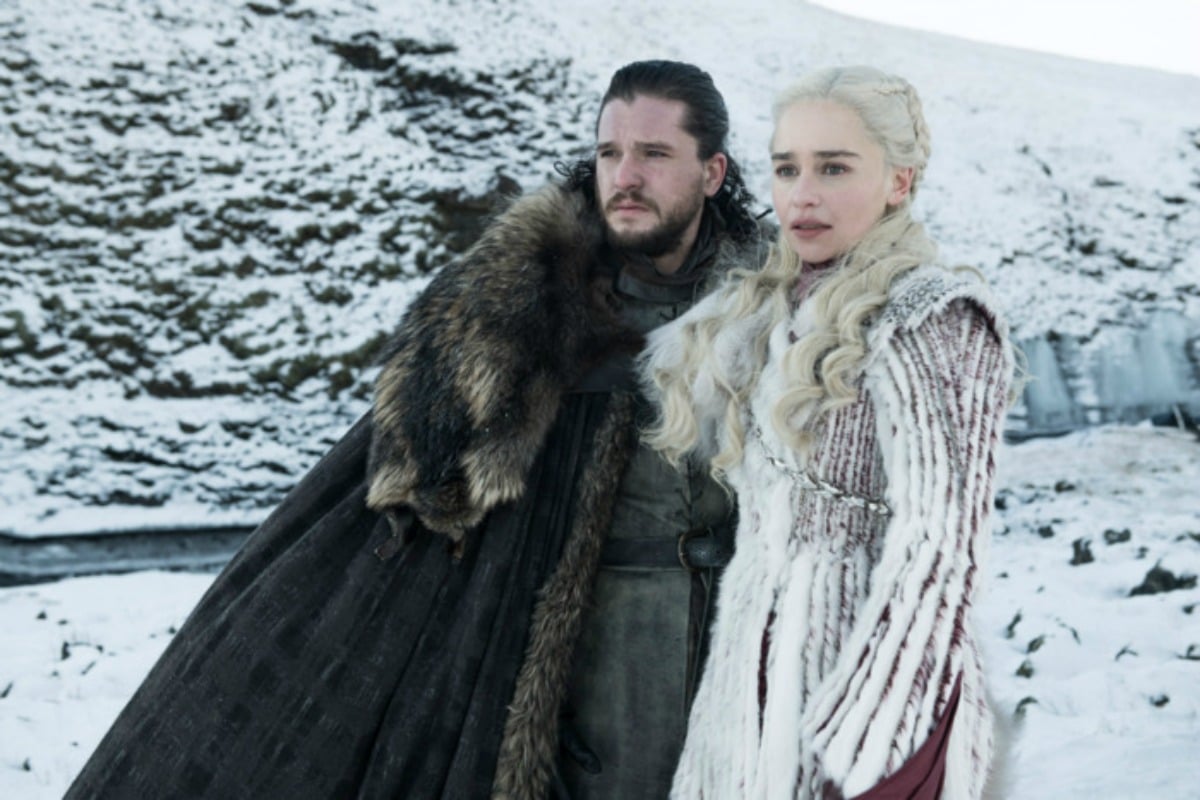 After months of waiting, the long-awaited final season of Game of Thrones is just around the corner.
Following on from the release of a new teaser trailer last month, HBO have shared 14 new photos from the upcoming eighth and final season.
The exciting collection of photos features many of the series' main characters, including Jon Snow, Daenarys Targaryen, Arya Stark and Tyrion Lannister.
Watch the official teaser trailer for Game of Thrones' final season below.
But there's one photo in particular that's got Game of Thrones fans excited – and it hints at a massive spoiler.
You see, Jaime Lannister's costume has changed a lot.
Not only is the Kingslayer sporting a beard, he also appears to be wearing armour from the North.
In fact, Jaime's new armour look very similar to the former King in the North Robb Stark's armour.