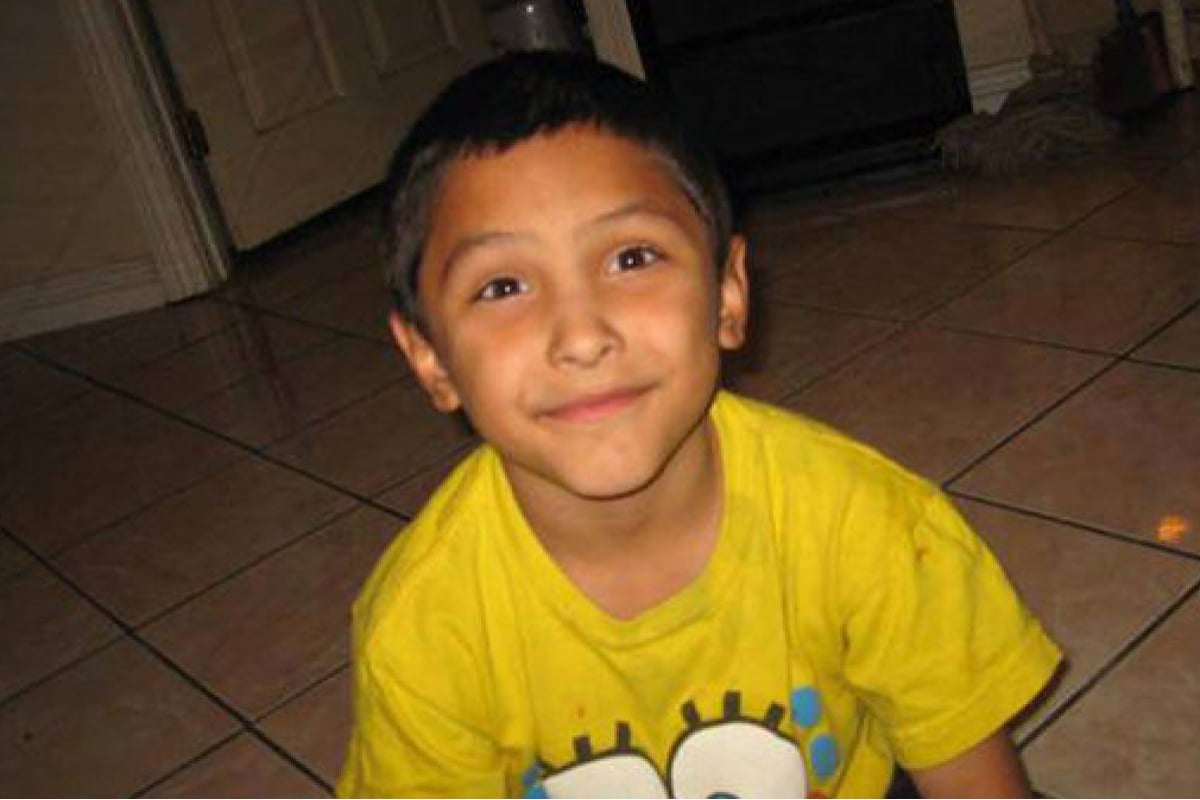 This post deals with child abuse, and might be triggering for some readers.
When paramedics attended to treat eight-year-old Gabriel Fernandez in his Palmdale, California home, they thought he had a skin disease.
As they worked frantically on his little body which was in cardiac arrest, they noticed the multiple bruises and scabs in which he was covered. They had no idea that many of them were burns from cigarettes being put out on him. Or that the scabs and bruises were inflicted by his own mother, Pearl Fernandez, and her boyfriend, Isauro Aguirre.
Gabriel's short but traumatic life, and his eventual 2013 murder, is the subject of the new Netflix documentary, The Trials of Gabriel Fernandez. Watching the six-episode series is not an entertaining experience; rather a harrowing and heartbreaking one.
Watch the trailer for The Trials of Gabriel Fernandez. Post continues below.

But doing so is important, because learning from the many gross errors that were made leading to Gabriel's death is the very least that's owed to him.
Gabriel's life was never easy, or typical. His father was incarcerated until after his death. His mother, Pearl, gave birth and then abandoned him at the hospital. It was up to her brother and his partner to care for Gabriel as their own, which they did until Pearl's parents took Gabriel to live with them a few years later.
Eight months before his death, Gabriel was taken back by his mother, who was then 34. He moved into the flat she shared with Isauro, then 37, and Gabriel's two other older full siblings, Ezequiel and Virginia.
It was at that point that all the love and care the eight-year-old had been shown in his life simply vanished.
The documentary purports that Gabriel was taken back by his mother to obtain welfare benefits. But security guard Isauro, standing at 187 centimetres and weighing 122 kg, did not welcome Gabriel in his home. For an unclear reason, he viewed the small boy's presence as an intrusion, and an interference in his relationship with Pearl.
Because of this, Pearl was especially hard on Gabriel. Together, the couple focused their attention on making his life difficult. The documentary shows that the torture they inflicted on Gabriel in a mere matter of months was of the most serious nature.