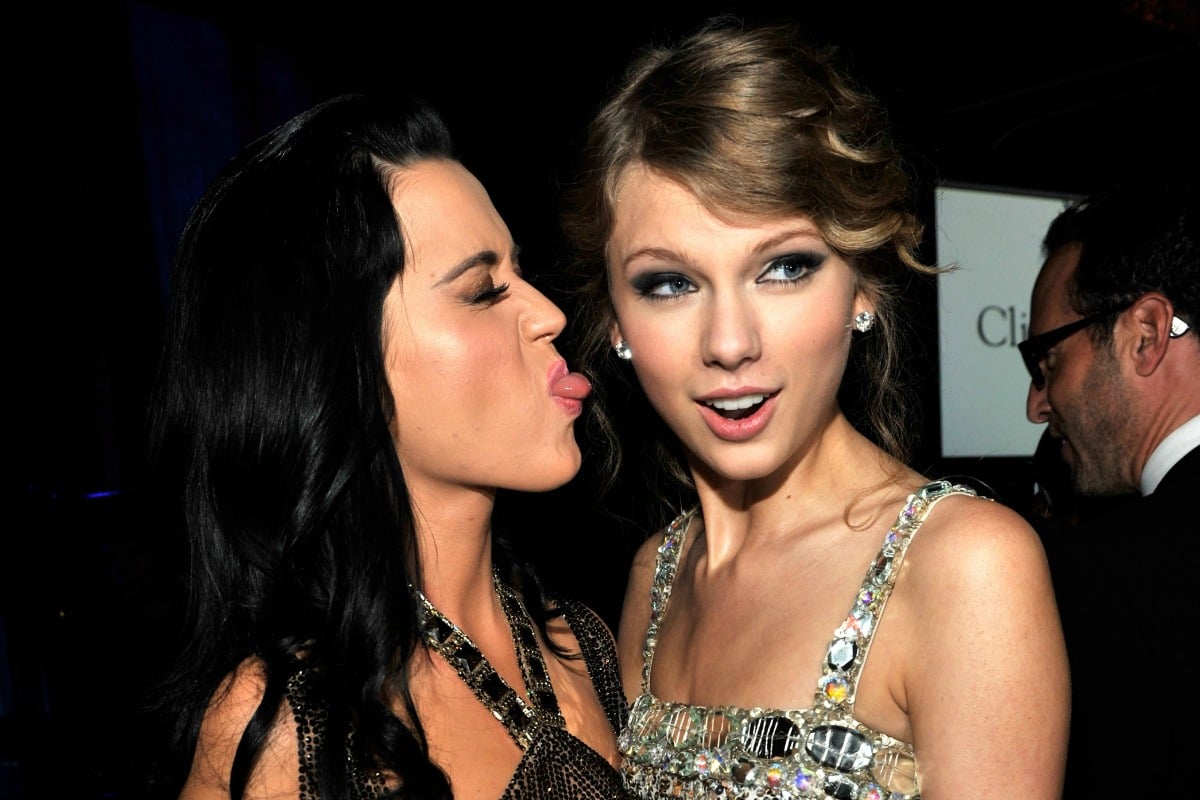 One of the most vicious, snake emoji-filled popstar wars ever waged in our time has been declared officially over.
Dressed as a giant hamburger and packet of fries, megastars Katy Perry and Taylor Swift embraced as though their four-year feud never happened in Tay Tay's latest film clip for You Need to Calm Down.
It was a history-making moment.
And while we're thrilled the madness has ended, we can't help but look back at what caused their rift to begin with.
The two types of "work wives". Post continues after video.
You see, Tay and Katy started out as friends. Friends who gushed over each other on social media, friends who posed in photos together at star-studded events, and friends who even attended each other's birthday parties.
But somewhere along the way, cracks formed.
Some believe notorious bad boy John Mayer – who dated both women only a year apart – had something to do with it. Others say a career blunder, when Tay Tay's dancers were poached by Katy, was the straw that broke the camel's back.
Whatever the cause, their feud played out on a world stage for years, their friendship seemingly well beyond repair.
While now, they've made up and appear to have picked up where they left off all those years ago, so many of us can't say the same about our broken friendships. The damage is irreversible.
Here, seven women share their most horrific experiences of friendships breaking down.
While none of them resulted in a highly-publicised internet feud, they're just as intense and life-altering:
Claire
My best friend in high school sat me and a few friends down at school one day and told us she had leukemia and had to start chemotherapy.
We all kept offering to come to any appointments or help out in any way but she kept making up excuses.