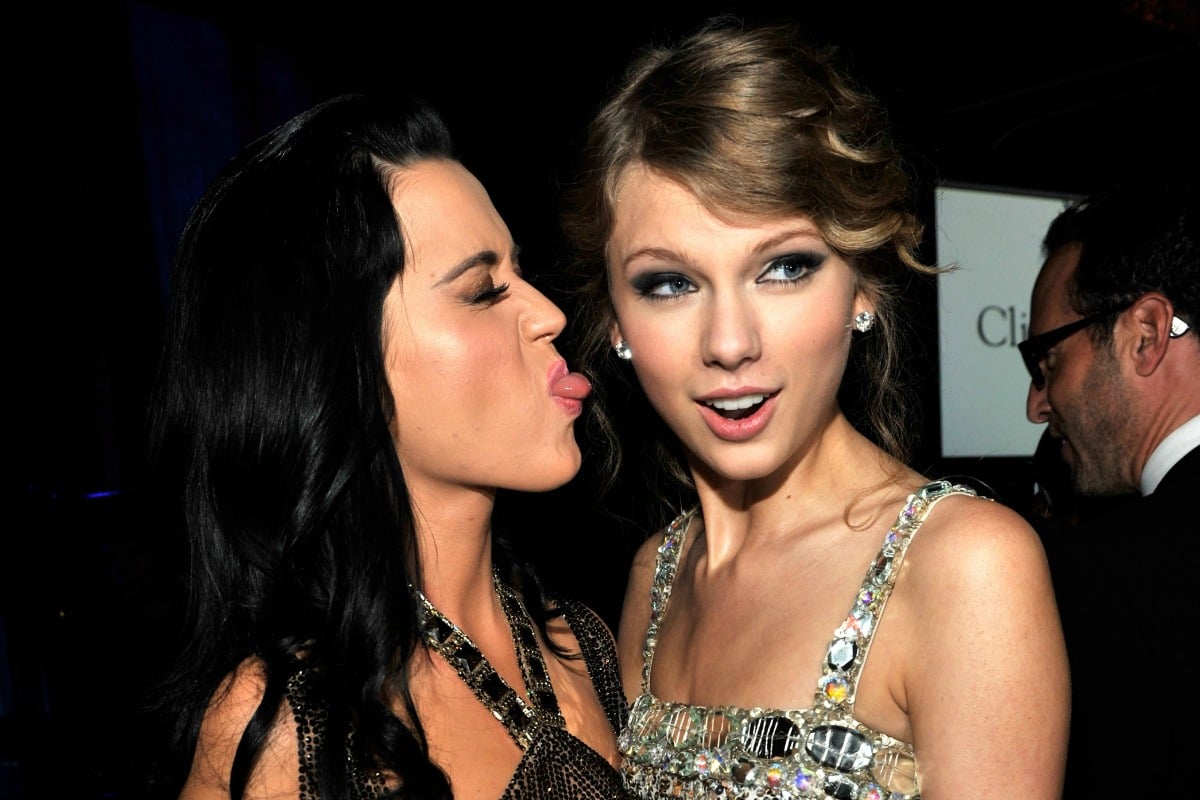 If there's one rule we know to be true when it comes to the complex science of celebrity feuds, it's that one cannot simply declare a feud to be over, then exactly one year later, declare it over again.
That is not how celebrity feuds work and we find this blatant disregard of the rules frankly offensive.
Look, some of us out there consider knowing the ins-and-outs of rumoured celebrity feuds vital to our very existence as popular culture enthusiasts, and we'll be damned if the people involved don't take things seriously.
Watch Katy Perry shade Taylor Swift on American Idol. Post continues after.
When one feud ends, we pull out our celebrity feud notebook, cross out the names of the celebrities involved using our special celebrity feud pen, and breathe a deep sigh of relief knowing we're one step closer to world peace.
But today, Katy Perry and Taylor Swift broke the golden rule, and we're outraged.
You see, Katy Perry and Taylor Swift were rumoured to have been feuding for four long, snake emoji-filled years, up until it was finally put to bed with a literal olive branch that Katy sent Taylor on her tour last year.
Exhibit A: