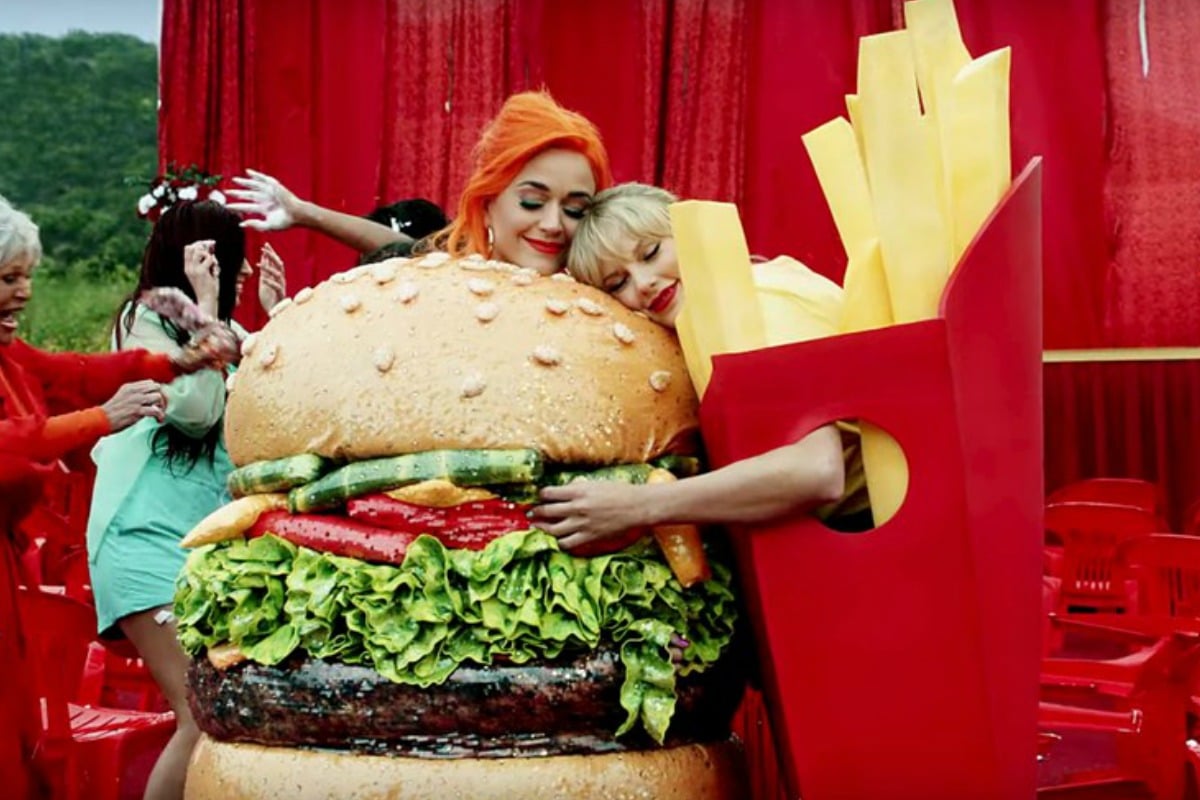 I don't stalk my ex-boyfriend on social media, I stalk my ex-friends.
Not all the time, just occasionally when they pop into my head or when I see an old photo, or when I hear along the grapevine that they're married, in a new job, or moving interstate.
I just have a peek… a little check in. A low-level stalk.
Katy Perry features in Taylor Swift's new film clip now that they're friends again. Post continues after video.

In many ways losing a friendship is so much more confusing and painful than losing a romantic relationship.
There's a tried and tested method for losing love: tears, carbs and hitting one too many dance floors with friends.
It's a big deal when your romantic lover dumps you. Everyone is there with the condolences and the margaritas.
But when a friendship breaks down there's no fanfare. Friends don't flock to your house with icecream and wine with the same kind of urgency. They don't sit with you and hold you as you do that sucking in breath type of cry that leaves you winded, and wounded.
There's no real conclusive end point in the form of a breakup sob-fest or a re-launch 'here's my new haircut' that is the trope of every chick-flick.
Or maybe it's just that you flounder along through the similar steps of grieving, and it's just people don't talk about it as much or recognise that it can be just as life altering.
And yet most of us have been there.
So when I watched Katy Perry and Taylor Swift embrace, dressed as an inflatable cheeseburger and a packet of chips in Taylor's new song You Need To Calm Down, I felt a pang of jealousy.
I'll admit, the pang started last week when I saw the headline: "The feud is over."
Perry and Swift have been at loggerheads for four years, apparently over a man (John Mayer), and also apparently over a career blunder (Tay Tay's dancers got poached by Perry).
Their feud played out on a world stage with snake emojis, songs fuelled by each other, and cleverly worded press interviews that had an underlying theme of distaste.