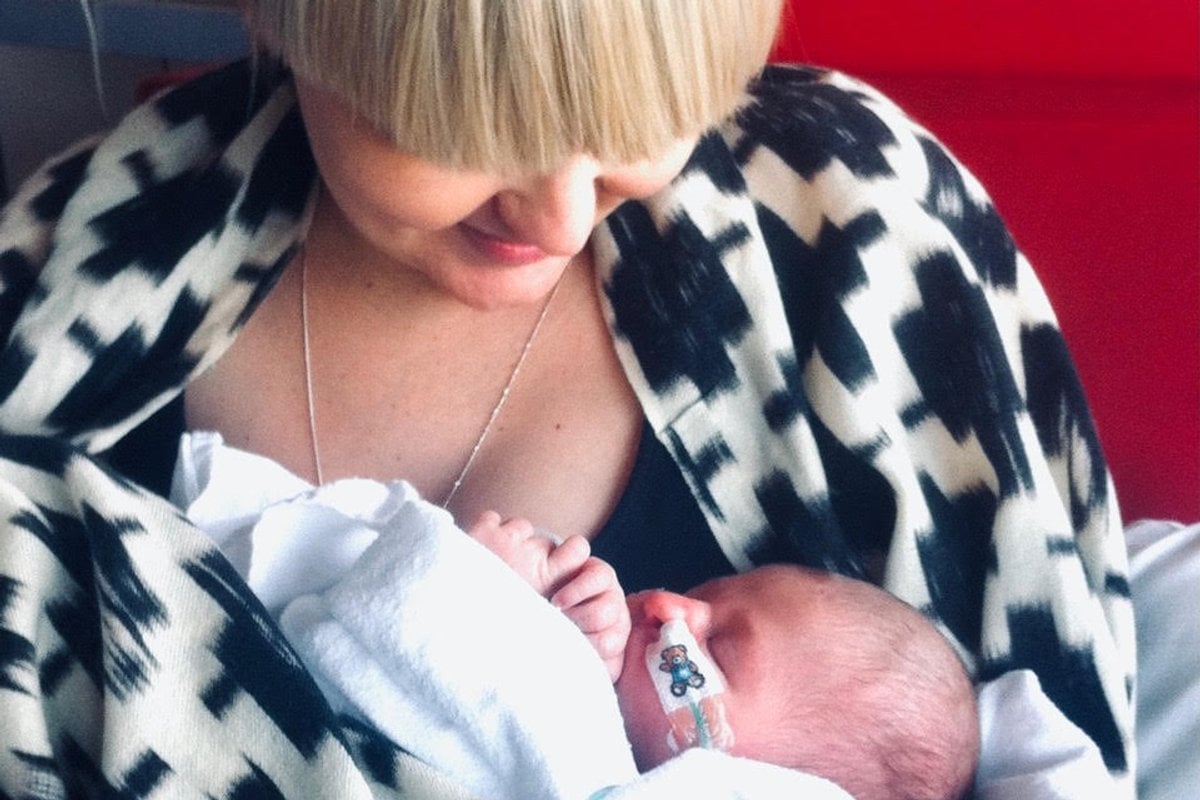 With the infant formula shortage in the US still at crisis point, I've watched on in horror as the damaging rhetoric which underlies deeply entrenched beliefs is exposed by privileged white men in suits standing in congress making statements like, 'Just breastfeed.'
If only it were that simple, and if only that kind of statement didn't trigger familiar feelings of anxiety. 
If it can affect me that deeply 15,000 kilometres away in Australia, how distressing it must be for formula feeding parents faced with empty shelves and misinformed leaders making ignorant statements like these?
Watch: Questions about childbirth, answered by mums. Post continues below.
The current formula shortage in the US is thanks to a perfect storm of complexities around industry monopoly as well as contamination and supply chain issues. And while the pandemic has placed pressure on supply chains everywhere, here in Australia we aren't contending with the myriad of additional issues the US has on such a scale that it puts actual babies' lives at risk. 
What their formula crisis has done, however, is to accelerate the conversation happening on the fringes of parenting forums, mother's groups and water-coolers near you: that formula shaming is real and it's just another way we set women up to be rivals. 
It is my belief that it is entirely possible to be both pro-breastfeeding AND anti formula-shaming. The two are not, and should not, be mutually exclusive. 
Pitting them against each other is damaging and can be a major contributor to mental health issues for post-natal women and men. 
Ten years ago, my daughter Kit was born in Adelaide. Diagnosed with a major congenital heart defect at the 20-week scan, my pregnancy was not a straightforward one. It was plagued with fear and anxiety as we went through rounds of tests and excruciating wait times.