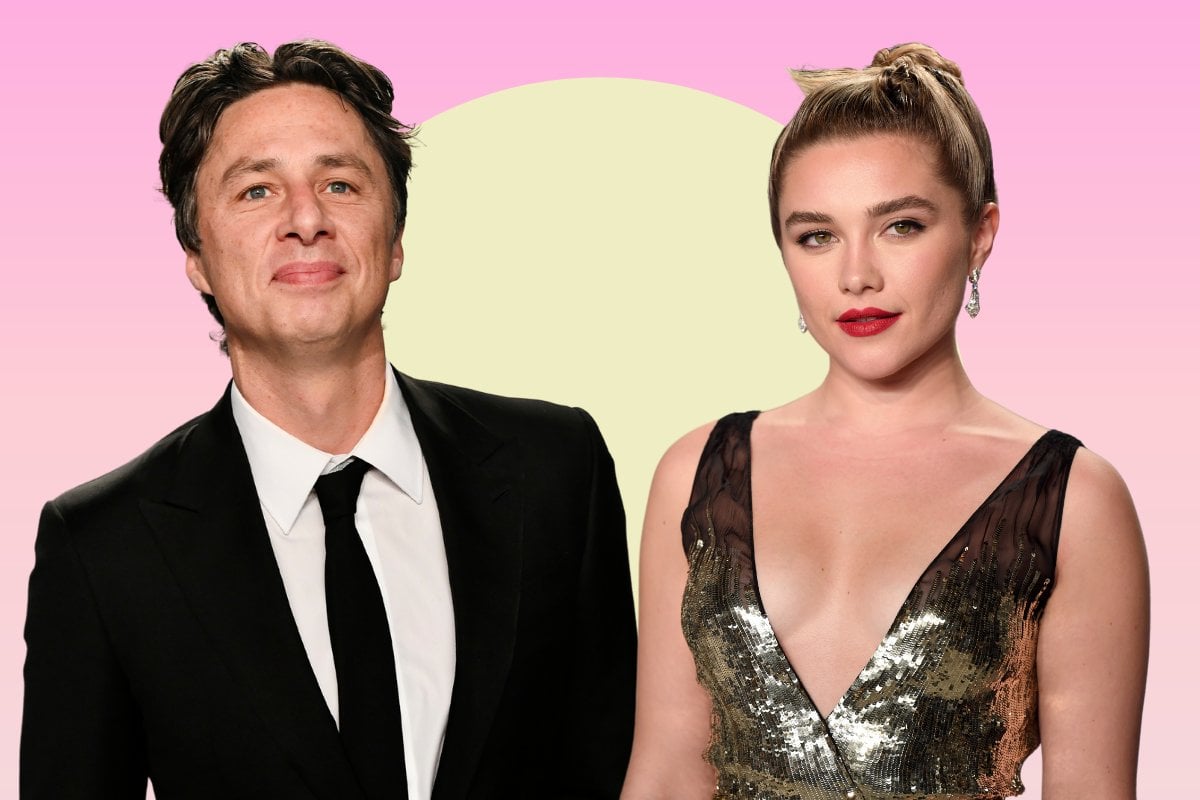 When Florence Pugh first made her relationship with Zach Braff Instagram official, the reaction was tough for her to deal with.
The 25-year-old posted to Instagram in April 2020 in honour of the Scrubs star's 45th birthday, showing him and their foster dog together.
But within minutes, she had to "turn off the comments" on the post due to the incessant "hateful comments" she received.
The celebrity couples we completely forgot about. Post continues below.
People had very strong opinions about her relationship, mostly because of the 21-year age gap between the couple. 
And now, even one year on, Pugh still faces criticism about her relationship.
"I think it bugs people that it's not who they expected," she told the Sunday Times in a new interview.
"But it's my life and I'm not doing anything to please people or to make it a better headline or story. I want to also be a person!"
The Black Widow actor has since disabled comments on any photos she posts of Braff.
"It's so weird to me to go on to someone's page and sh*t on it," she told the Sunday Times. 
"That's so not my nature — to go and bully for the sake of bullying. It's such an odd thing that we've become okay with in the past 10 years of social media."