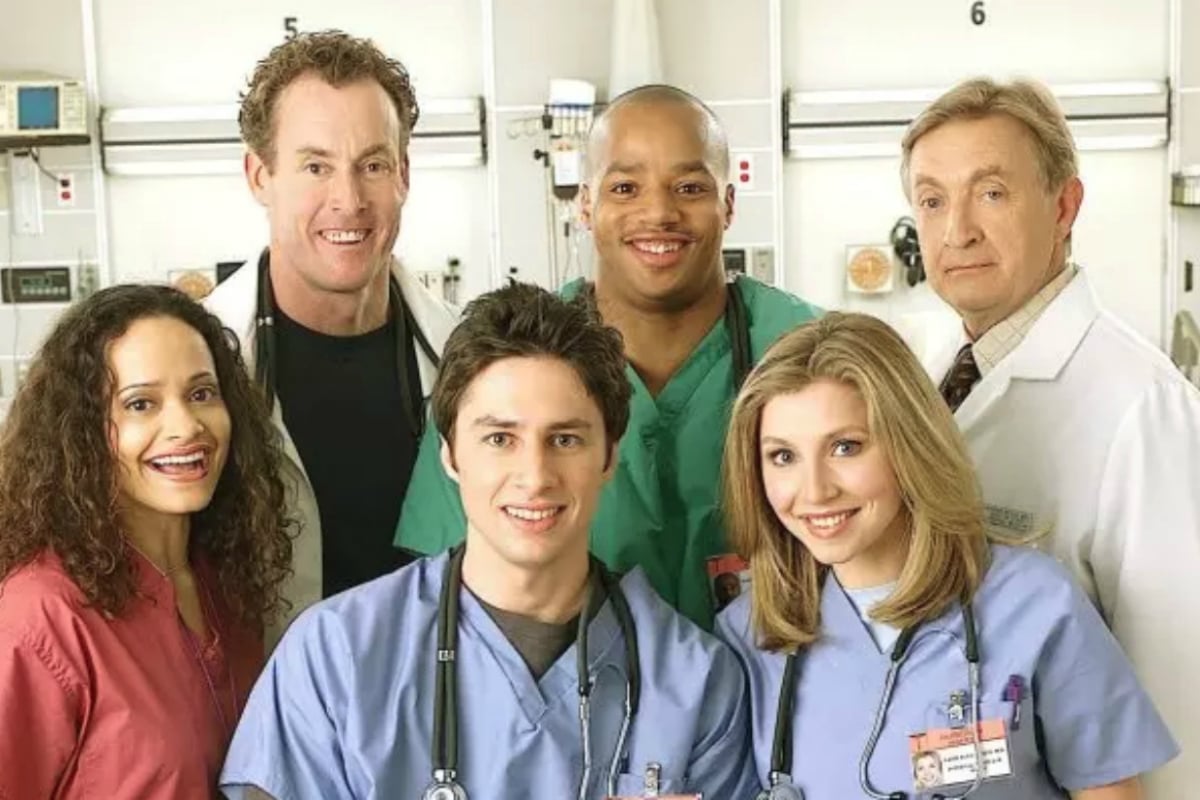 Did you know it's been 18 whole years since we were first introduced to TV show Scrubs?
Which means you could've birthed a child who's now of legal age to drink since the time it first aired. Terrifying, and where the hell has time gone? We digress…
Scrubs followed the lives of the medical interns at Sacred Heart Hospital as they had to navigate their crazy stressful jobs and their crazy stressful love lives.
For eight seasons, we watched J.D, Turk, and Elliot find their way in the hospital, alongside Carla, Janitor, Dr Cox and Dr Kelso.   
The show was the perfect blend of slapstick and serious – you'd be hard pressed to find another show that can make you cry tears of laughter and sadness in the space of a few minutes.
After a weird final season (the main characters largely weren't in it), Scrubs hung up its, well, scrubs, ending in 2010.
But Scrubs is well and truly back on the agenda since Stan is now streaming every single episode. So you can go watch all the Sacred Heart highs and lows all over again. 
It also means you'll probably have the catchy "I'm No Superman" theme song in your head on repeat. But that's the price we're willing to pay.
As we binge the show on Stan, we thought we'd check in on the Scrubs cast now.
Zach Braff as Dr John Dorian (J.D)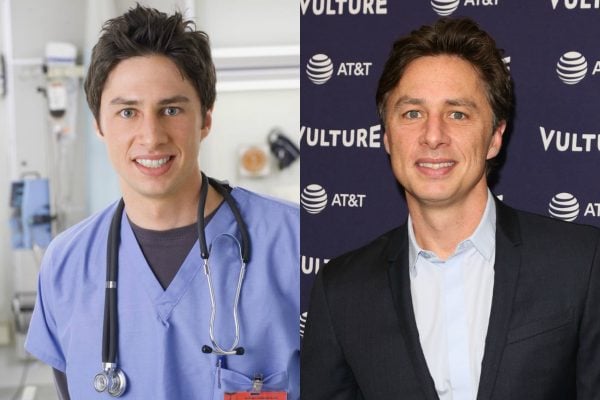 Zach Braff played the lovable daydreaming doctor to perfection. After Scrubs, Braff starred in a few stage shows, including a lead role in the musical adaptation of Woody Allen's Bullets Over Broadway. He's also tried his hand at directing. Braff wrote and directed Garden State while still in Scrubs and directed and starred in the follow-up, Wish I Was Here, in 2014. (Which sort of got slated and involved a Kickstarter campaign, soz J.D.) He also produced and starred in ABC series Alex, Inc which got cancelled after one season.
Donald Faison as Dr Christopher Turk