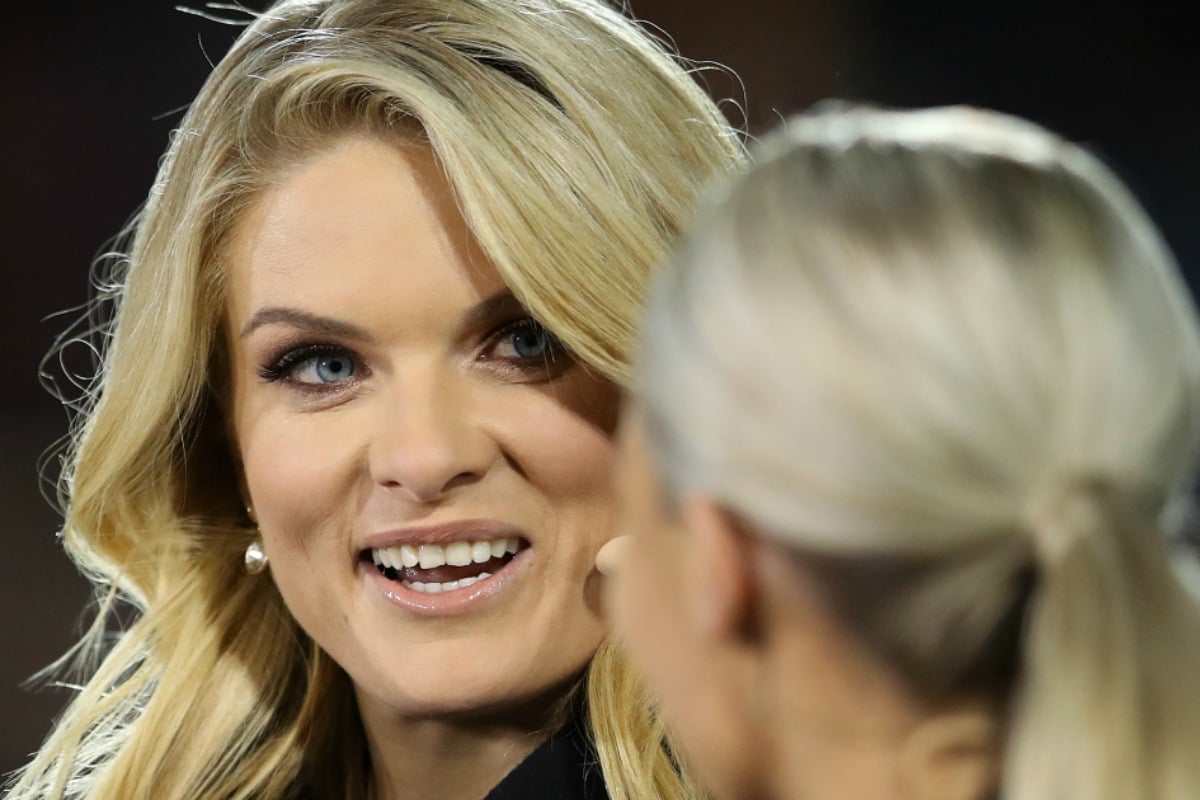 Oh no.
She's bloody done it.
Erin Molan, the Channel Nine sports reporter and former host of The NRL Footy Show, has gone right ahead and ruined rugby league.
One hundred and twenty four years the sport has been played!
Adopted by 70 nations, from Wales to Papua New Guinea, France to Australia, 37-year-old Molan came in with her well-researched facts and incomparable work ethic and ruined it. 
Just ask some guy on social media who is so proud and sure of his opinion that he's used an alias – Munted_Vans.
Erin Molan's call to action on The NRL Footy Show. Post continues below. 
Ray Hadley quoted him this morning on his 2GB radio show, as unsure as any of us about what his username actually means.
"You deserve to die for ruining rugby league," Mr. Munted posted. But he wasn't done.
"Die you maggot bitch. I hope someone poisons you. Your husband should be pushing you in front of a car out of embarrassment."
The only reason Mamamia has chosen to republish the words of Mr. Munted is because we are aware Molan has already heard them. This will not be a shock to her.
How, precisely, Molan is meant to have single-handedly destroyed rugby league remains unclear.
But we keep hearing the word "feud".
You see, women love feuds. They start them wherever they go. Whenever Molan walks into a room she points at someone and yells, "OI YOU! FEEL LIKE A FEUD?" and someone eventually obliges.
At the moment, it's the Immortal, the untouchable, one of the best rugby league players in living memory, Andrew Johns.
According to entirely unsubstantiated tabloid reports, Molan and Johns have had a falling out.
The Daily Telegraph's Phil Rothfield says that Johns has experienced a personality clash with Molan, and refuses to work with her.
Johns has denied it. And it didn't make the slightest difference. The damage was already done.