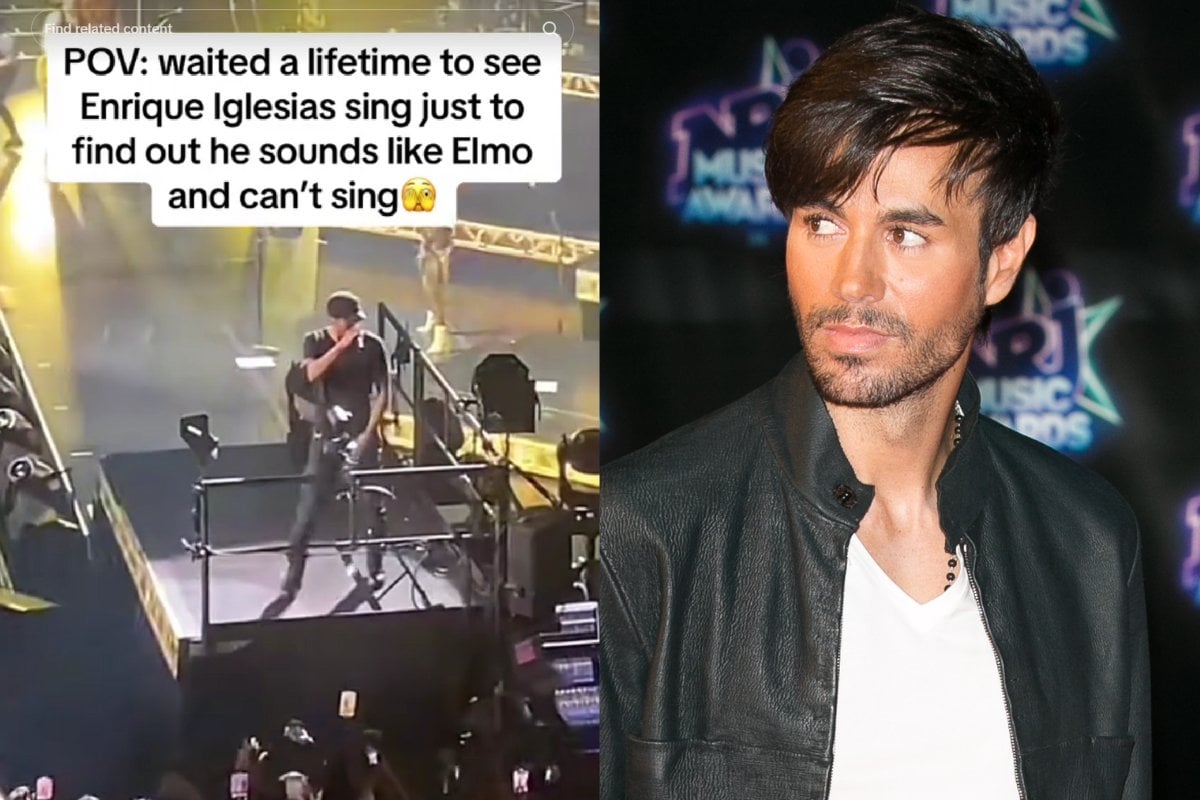 Enrique Iglesias is not having a good month. In fact, the Spanish singer hasn't got this much public attention since he chased Anna Kournikova around his music video for stalking anthem 'Escape'.
Enrique and Anna would go on to have three assumedly devastatingly attractive kids – they're doing just fine.
The latest controversy to hit Enrique concerns his current tour with Pitbull and Ricky Martin (iconic trio, right?) called The Trilogy Tour.
Sadly for ol' Enrique, the audiences in Toronto and Montreal haven't been able to escape (get it?) the sinking feeling that the pop singer has lost his star quality.
The Grammy-award winner was once one of the biggest recording artists in the world. Thanks to popular songs like 'Hero', 'I Like It' and 'Tonight (I'm F**king You), he's been a mainstay on the airwaves and the nightclub scene for the last 20 years.
This means it's come as quite the discovery to find out that Enrique Iglesias is not particularly good, well at least not anymore. Clips of him singing on tour have gone viral on TikTok, and this man really can't sing particularly well.
One video said his singing voice sounded like Elmo.
I mean, the man is trying!
Sometimes he simply didn't sing at all which was probably for the best.