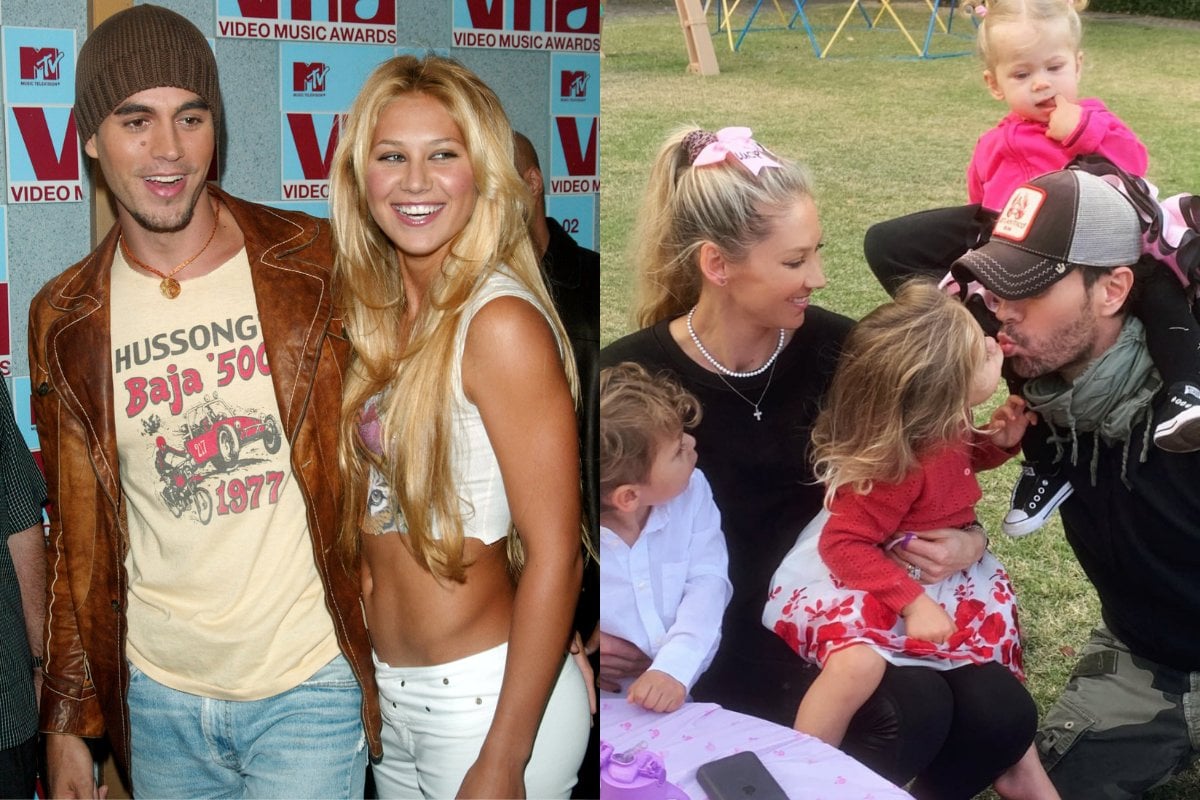 It's hard for celebrity couples in the public eye to maintain any sense of privacy or normality, but Enrique Iglesias and Anna Kournikova seem to have it figured out.
The Spanish singer and former Russian professional tennis player have been together for 21 years and share three children. But besides that, the couple have shared little information about their two-decade relationship.
Here's what we do know.
Watch: The most iconic celebrity pregnancy reveals. Post continues after video.
Enrique Iglesias and Anna Kournikova first met in December 2001 on the set of the singer's 'Escape' music video, where Kournikova, then 21, played his love interest.
"I've never met her before, but I'm a big fan," Iglesias said before filming with Kournikova on MTV's Making the Video.
"I'm sure a lot of guys want to meet her. I'm one of them. She's beautiful, talented, great tennis player, you know, and I'm sure she's going to be great in the video."
In August 2002, the couple made their red carpet debut at the MTV Video Music Awards in New York City. Iglesias was nominated for five awards at the ceremony.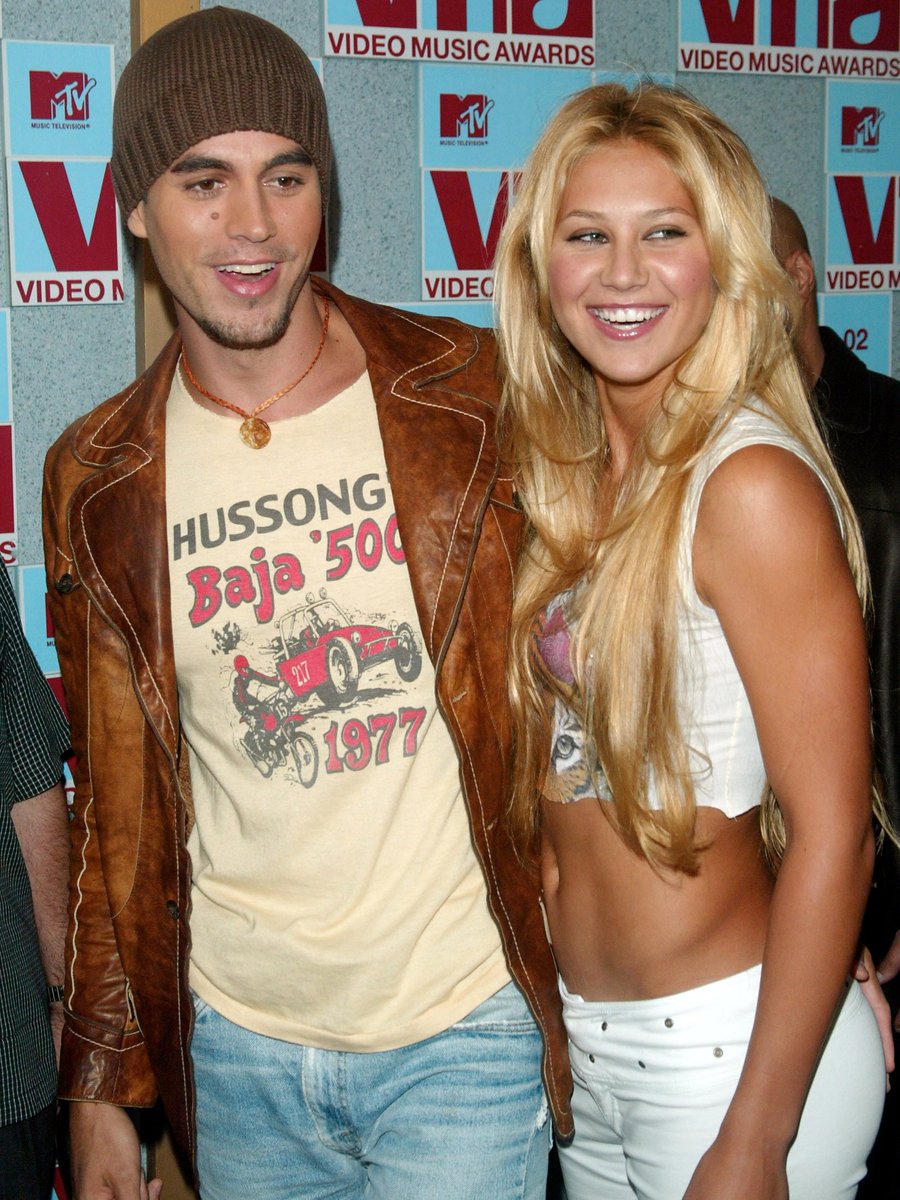 Image: Getty.