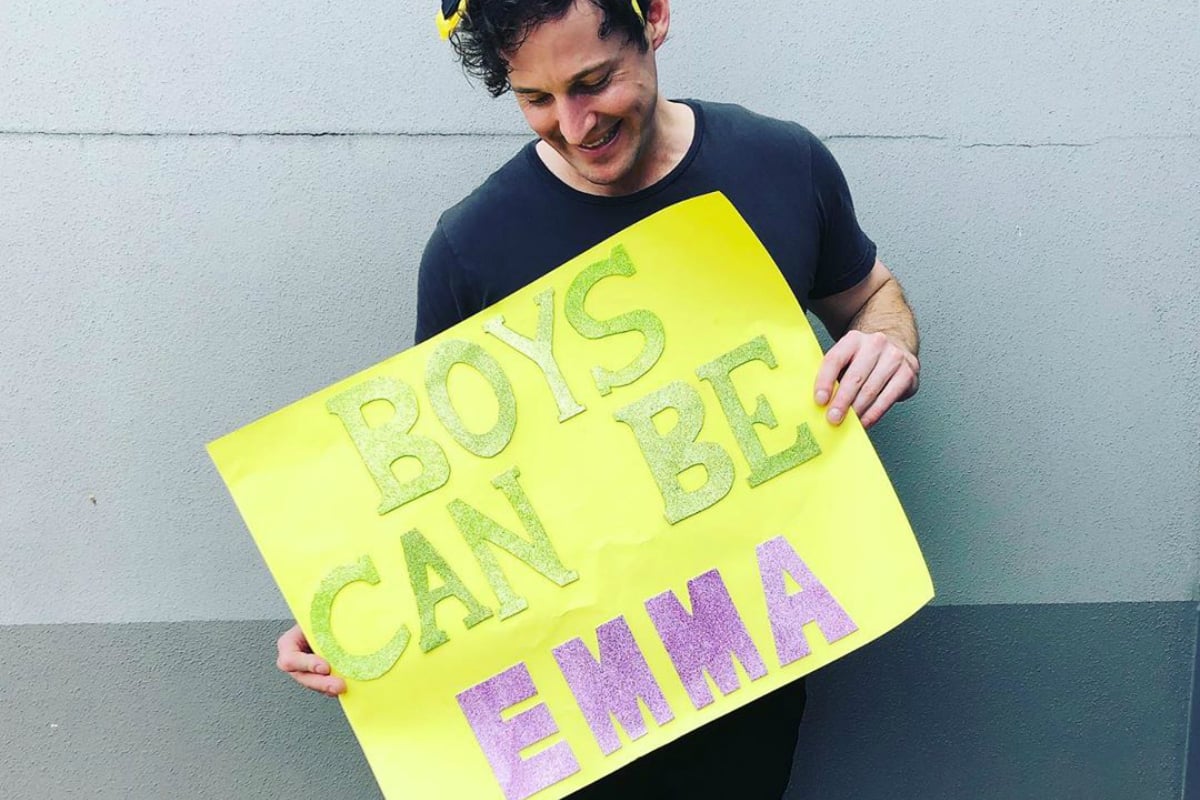 Who knew The Wiggles could be so controversial?
On Friday, the Yellow Wiggle, Emma (Watkins), posted a photo to her Instagram that has divided the comments section more than the discussion about whether Jeff should be woken up or just be bloody left alone.
The photo shows her former husband, Lachy Wiggle, (a.k.a. the Purple Wiggle and Lachy Gillespie) proudly holding a sign that says:
"Boys can be Emma."
View this post on Instagram

It's just four simple words, but in just over an hour the post has garnered 7,200 likes, and attracted significant backlash.