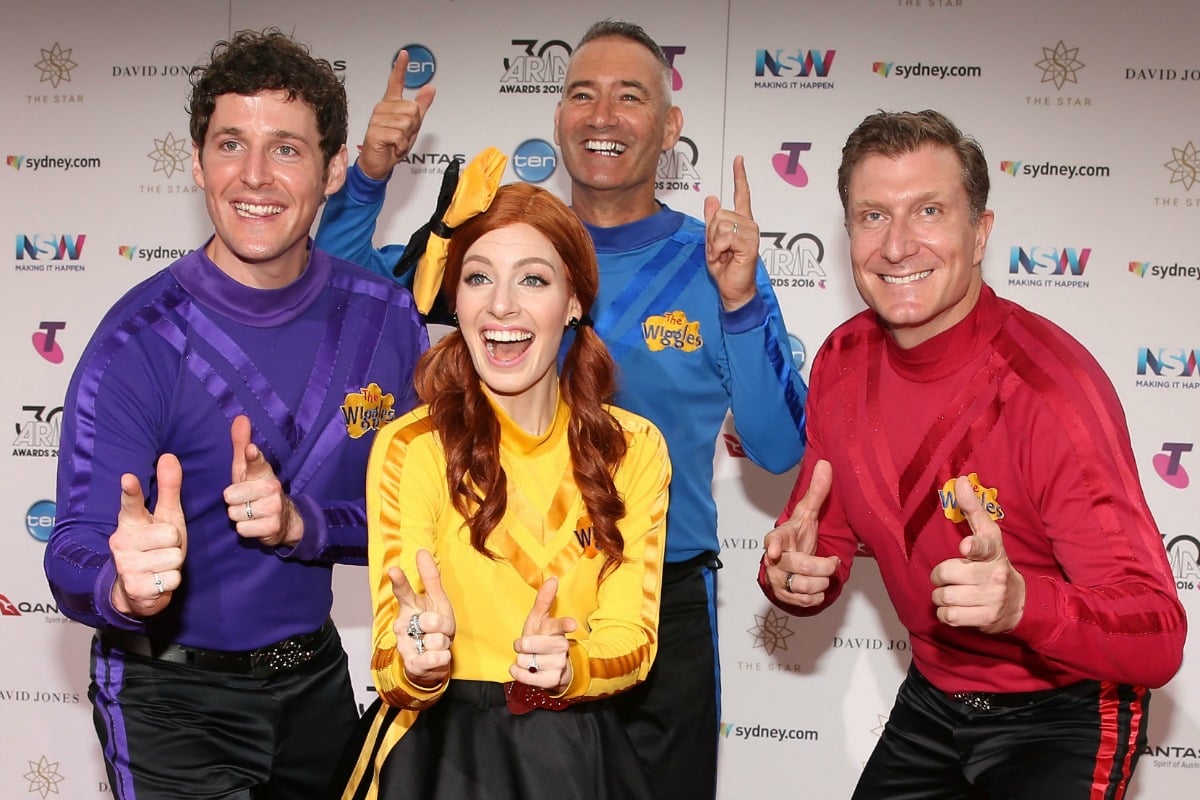 Say the words 'The Wiggles' and most Australians will have an almost instinctive reaction: thumbs up, index finger pointed. Wiggles fingers.
But the iconic gesture is more than just a catchy dance move or even effective branding, it's a reflection of a sad truth about children's safety.
Speaking to Marc Fennell on SBS programme The Feed, Murray Cook, one of the founding members of the legendary group and the original Red Wiggle, explained that the 'Wiggles fingers' move was created out of necessity.
"The thing of being a man in early childhood [education], when you're a teacher in early childhood, you have to be aware that you can be accused of things," he said.
"In photos for instance, if there are kids there, if you've got your hands doing this [gesture], everyone sees where your hands are."
It's a reality Paul Paddick, the man who played Captain Feathersword, was forced to accept when he joined the cast in 1993.
According to The Sydney Morning Herald, Paddick said he was told by The Wiggles' team that any physical contact with children – no matter how innocent – was inappropriate and put them at risk of litigation.
"I didn't know any of that stuff when I first became Captain Feathersword," he told the paper back in 2005. "I've got lots of nieces and nephews and I'm very hands-on."
The policy it seems has been in place since The Wiggles' first rose to fame back in the early 1990s, before they would eventually go on to become one of Australia's most successful entertainment exports.
"It's a shame that that is an issue, but it's an issue," Cook told SBS. "You have to protect yourself as well."