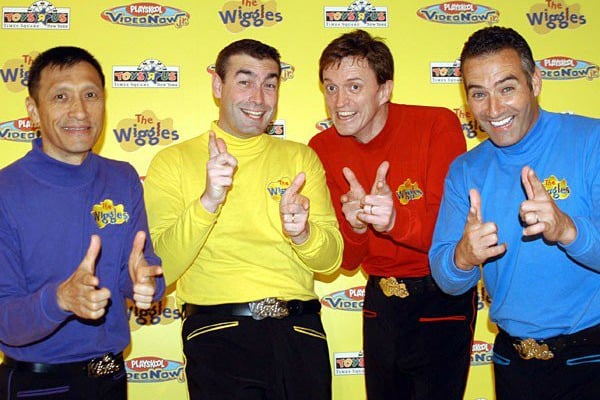 Almost three decades on, The Wiggles remain one of Australia's most successful entertainment exports; an international brand earning millions every year from the sale of albums, DVDs, concert tickets and merchandise.
But back when the original group formed in 1991, the industry hesitated to embrace them.
Appearing on Today this week to speak about their sold-out bushfire benefit concert, founding members Anthony Field, Murray Cook, Greg Page and Jeff Fatt recalled being turned away by wary agents in those early days.
"Men singing children's songs, at the time, that was kind of looked upon suspiciously," Field, who remains in the band as the 'Blue Wiggle', told hosts Karl Stefanovic and Allison Langdon.
The men, who met at Sydney's Macquarie University while studying early childhood education, created the group out of a desire to leverage the principles they'd learned to create an educational music album for kids.
"There's not many of us male preschool teachers; that was an unusual thing," Cook added on Today.
"So it's actually good [that changed] because men should be involved with bringing up the children, you know?"