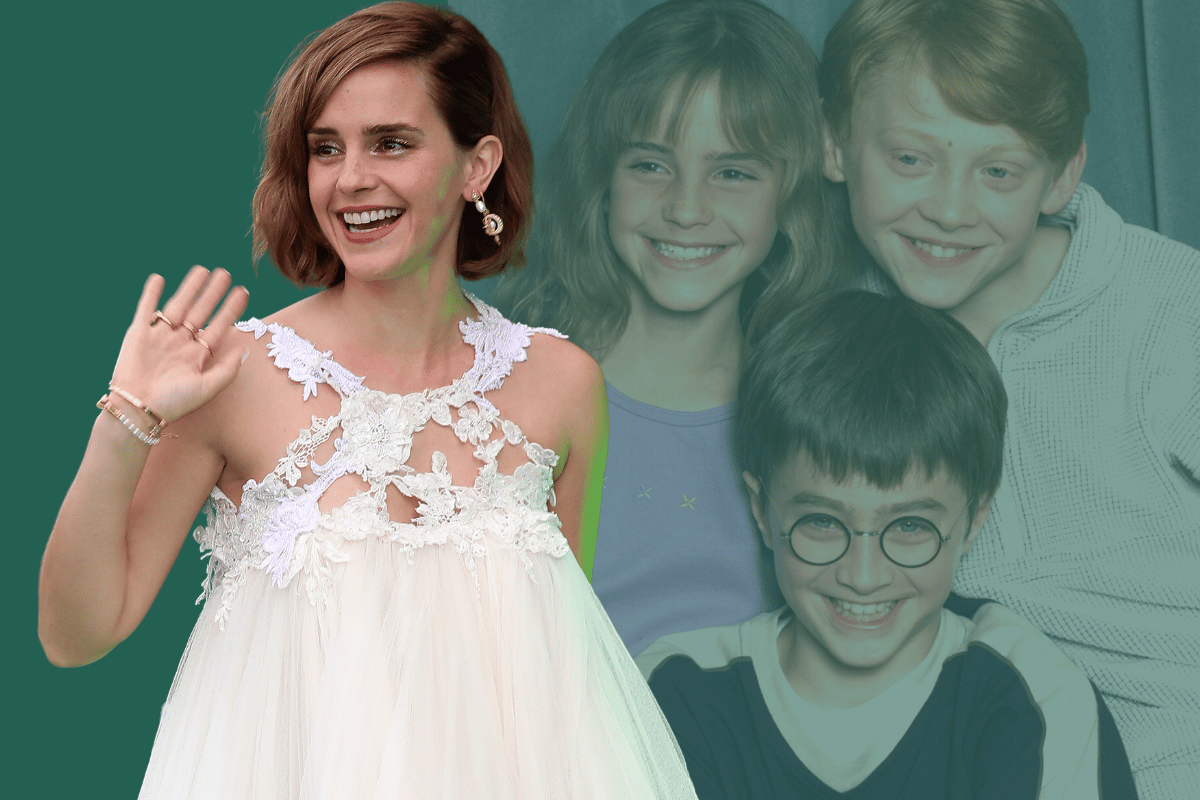 Emma Watson has been dormant on her socials for quite some time now. It's also been over two years since she was seen at a red carpet event. But goodness, she has been busy.
In a string of Instagram posts, the Harry Potter and Little Women actress has been documenting her environmentalism work and championing important voices. 
But it's only recently that Watson has chosen to return to the spotlight. And interestingly it has everything to do with Harry Potter.
Here's what Emma Watson's life looks like now.
Watch: Emma Watson is our feminist hero. Post continues below.
Emma Watson on climate change and activism. 
From her socials, it's clear that advocating for climate change has been a massive part of Watson's life for the past few years.
The actress has been renowned for celebrating eco-conscious fashion, she is also a self-confessed thrifty queen. 
"I love buying vintage as it's such a sustainable way to shop," she recently wrote on her Instagram.
So why has fashion been such a focal point for Watson? She says it's because of the role fast fashion plays in impacting the environment. 
As Watson has said previously: "It's a minefield out there in the fashion world! What does it all mean? Does it matter? What matters most? How do I choose? What is greenwashing? Which information or recommendations do I trust?"