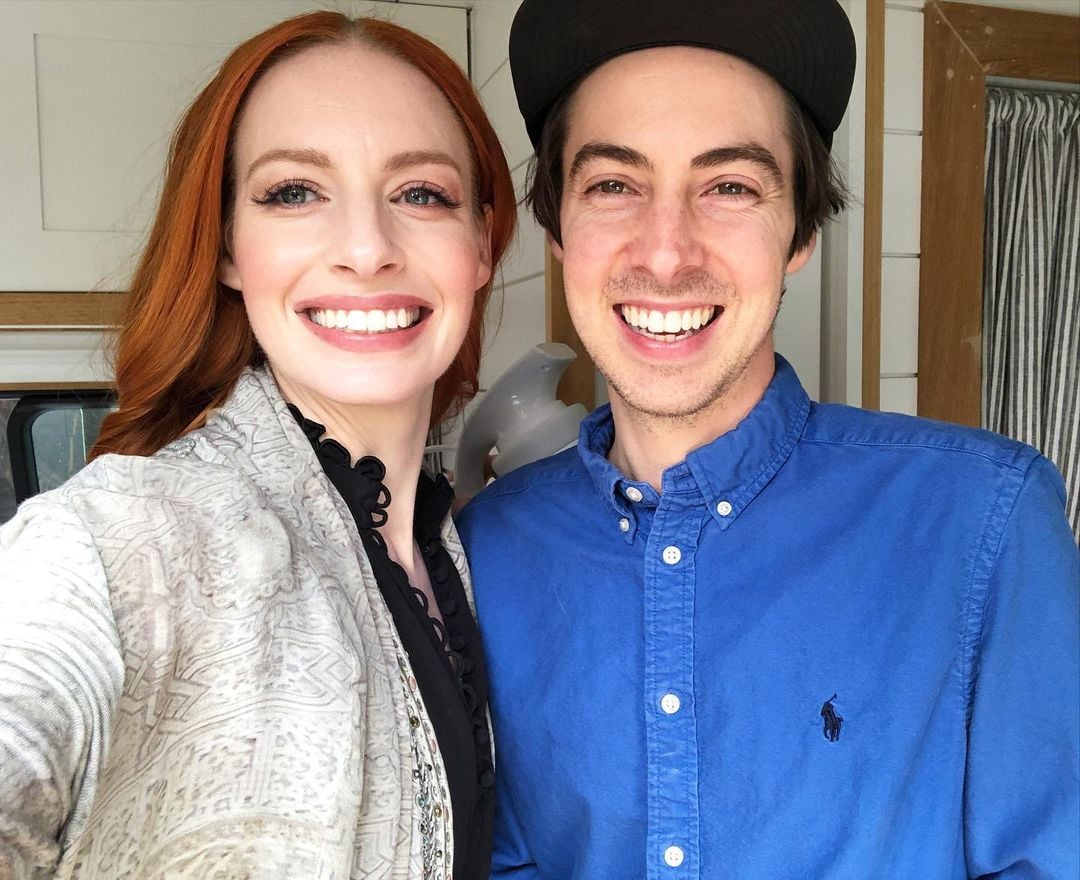 Emma Watkins was the first ever female Wiggle, and one of the most recognisable children's entertainers in Australia. 
Two years ago, Watkins announced her new partner Oliver Brian to the world, and over the weekend, she tied the knot with him. 
The pair met while working alongside each other on The Wiggles set, and were friends for four years before they started dating in 2018.
Watch: Things people at weddings never say. Post continues below.
"He's a very calm and thoughtful person and I've always been interested in his mind and his take on life, and his morals," Watkins told Stellar Magazine in 2019.
"He loves talking about the environment and food production. It's not very 'Wiggly', but it's been nice for me to talk about things not just concerning ourselves, but people everywhere around the world."
The pair became engaged in April 2021, with Oliver popping the question near Warrnambool in Victoria.
"Olly drove me around to see his childhood home in Woodford and we walked around to an old bridge at the back of his primary school," Emma explained. "Olly got on one knee, he was so nervous about falling off the bridge. It was such a surprise! I said, 'yes, and is this actually happening?' I couldn't believe it and then we both cried."