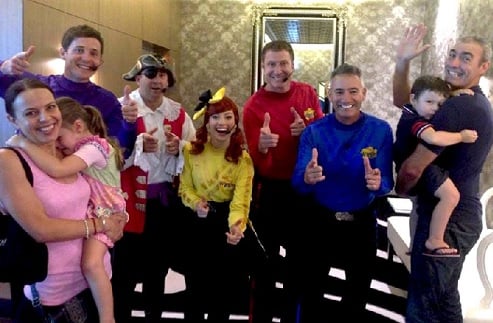 She's the one they didn't even know they were waiting for…
When Emma Watkins first auditioned for The Wiggles, she was going for the role of a ballerina, which suited her perfectly. She'd been a ballet dancer all her life until an injury meant she'd never be able to become the professional ballerina of her dreams.
So she was forced to diversify into different dancing styles, never knowing exactly where it would all lead.
"I snapped my ligament in my ankle," she told me on the phone, as she packed for the group's upcoming American tour. "I couldn't do any more ballet. I decided then I'd have to learn other styles like tap and jazz."
Now, Emma is being credited with turning The Wiggles into something they've never been before. Sure, they were the world's biggest children's entertainment group, but they've never had as much reach as they do now that they have a woman on board. Suddenly they have more girls who adore them, and their fan base is older than ever before, giving them longevity.
Emma is still reeling from the success of being dropped in as the star Yellow Wiggle last year.
"It [my life] changed really quickly over a number of years. I was just doing a fairy at the time on a Dorothy The Dinosaur Show." That's when Anthony Field, one of the founding members of the group, asked her to be a full time Wiggle. She thought it was a practical joke.
"I thought he was telling me I was losing my job. I'd been there for two years and had such a wonderful time."
Her first phone call was to her mum. "She was really excited.  She said, don't get your hopes up you don't know what is going to happen."
It could have gone either way. The Wiggles had been performing since 1991 but over the past couple of years had lost original member Greg, replaced him with Sam, fired Sam, Greg rejoined, then Greg, Murray and Jeff retired and Anthony stayed on, asking Emma, Lachlan Gillespe and Simon Pryce to step up.
To Emma's mum's relief, the changes have been a huge success and Anthony credits Emma. "Anthony said if they knew it was going to be such a big thing from the beginning they would have introduced a female Wiggle sooner."
Why does Emma think adding a woman to the show has made such a huge, positive difference? She recalls their first few shows. "Even though we were new and none of the fams knew who were were at that stage, a lot of the girls came to me. I think they felt calm. And that's when Anthony kind of realised."
"He thinks I'm Frankie Valli and they are the Four Seasons."
Check out Emma's Irish dancing tutorial:
Anthony's leap-of-faith in handing her a promotion is impressive, considering he'd never heard her sing. She confesses that their first recording session was a struggle. "I was actually truly worried the first time we got into the recording studio becaue I'd never sung on a microphone."
Now she sings, plays the drums and young fans flock to her. She has that special something kids' entertainers need and I'm not the first person to tell her that. "I remember Murray saying the reason we were chosen was because of our nature with children."
Emma plans to stay with The Wiggles for as long as possible, preferably matching original member Jeff Fatt who performed until he was 60. "Jeff wiggled til he was 60 so I said to Jeff that's my aim."
"It's like the penny's dropped in the past couple of months," Emma says. "I've finally found what I wanted to do, even though I thought it was being a ballerina. I've realised I've found my niche."
So, what's it like being the only girl member of a boy group, requiring weeks on end driving around in a flashy tour bus?
"It's like a family and we've spent so much time together," Emma explains. "It's almost like their my brothers. We're about to do this American tour and we'll be on a bus for seven weeks."
I ask about their worst habits and at first I think she's going to refuse to answer. After all, The Wiggles have a sparkling reputation to uphold. Then she reveals this tidbit.
"Well they like playing X-Box so they can be very loud," she says. "And there can be a lot of bodily functions. It's got to the point where I've realised this is what it's like to have brothers."
I leave the hardest question until last. Who is Emma's favourite Wiggles character? "I have feelings about all of them," she says, "I think I connect more with Dorothy because we connect. I think Wags has the most amazing personality. But I really like Henry because he's always a bit left out. There's not enough seaweed for Henry."
The Wiggles tour Australian at the end of the year. Check out dates and times here.
Emma Watkins is having a blast as part of The Wiggles family. CLICK THROUGH  her adventures, courtesy of the Wiggles Facebook page: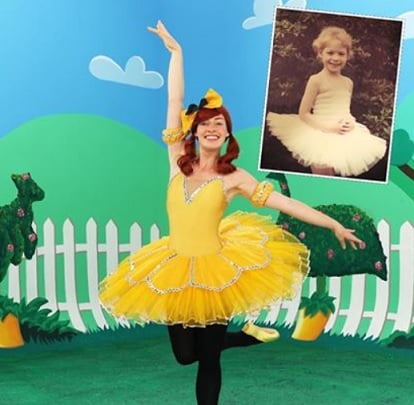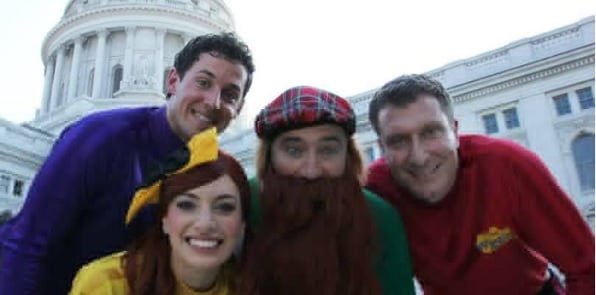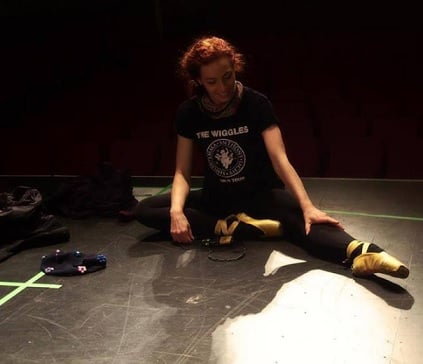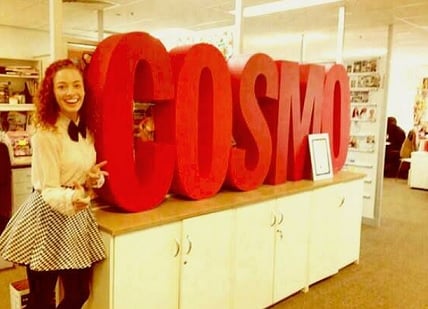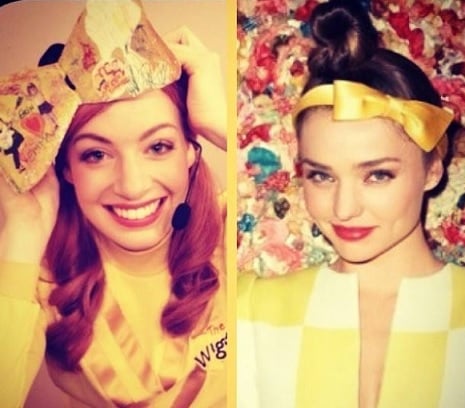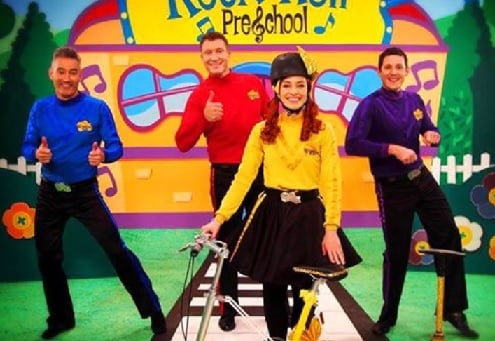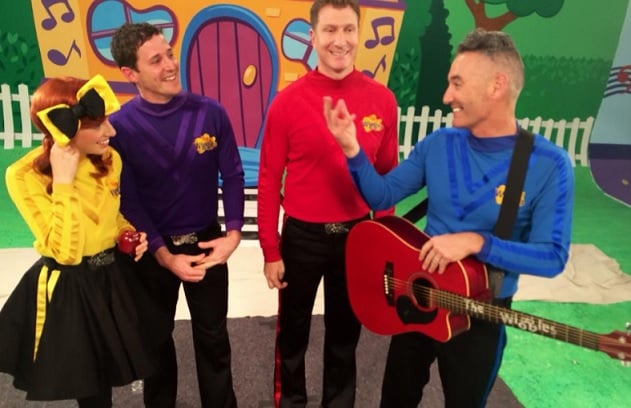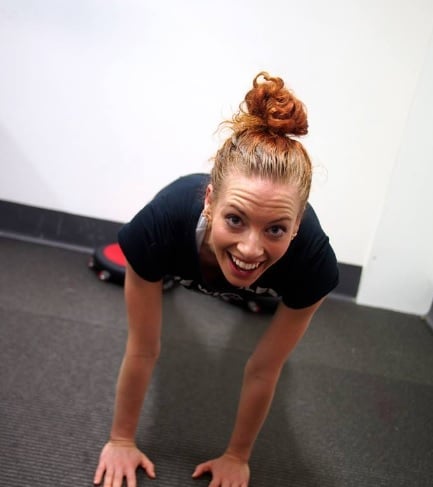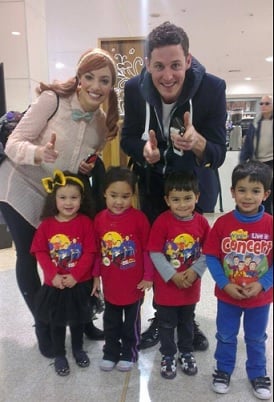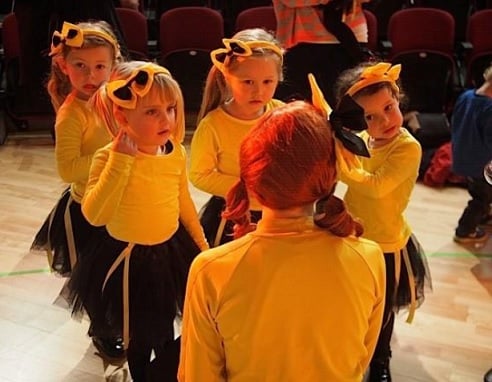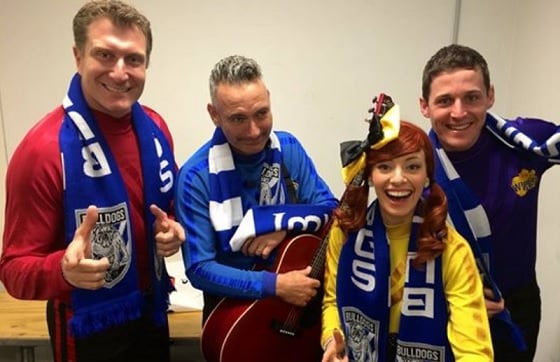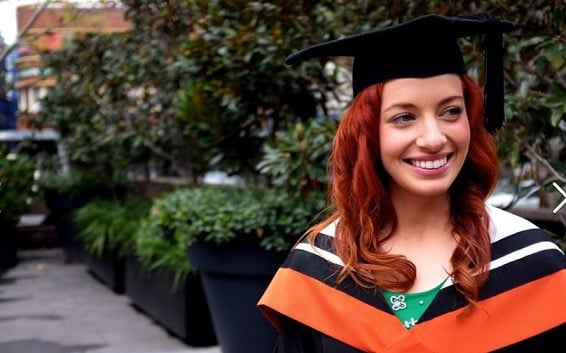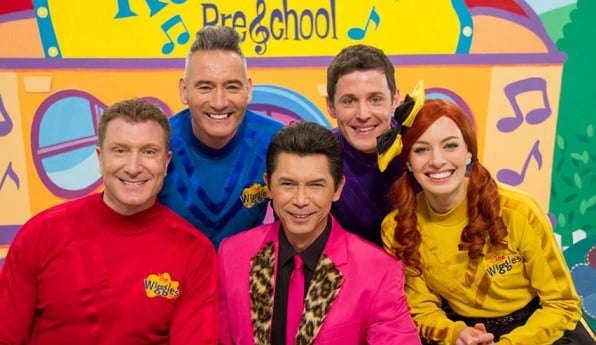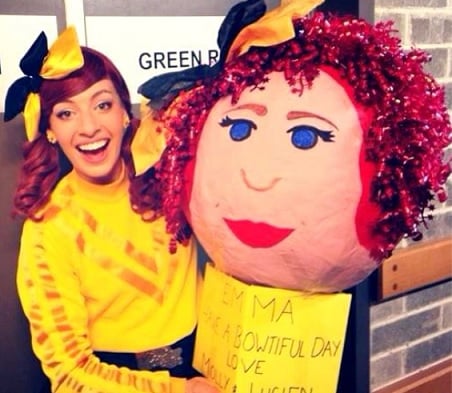 Like this? Then try:
Miki Field, the wife of Blue Wiggle Anthony Field, talks about being a Wiggly parent.
Blue Wiggle: The snack that almost killed my son.
[iv-signup-form]