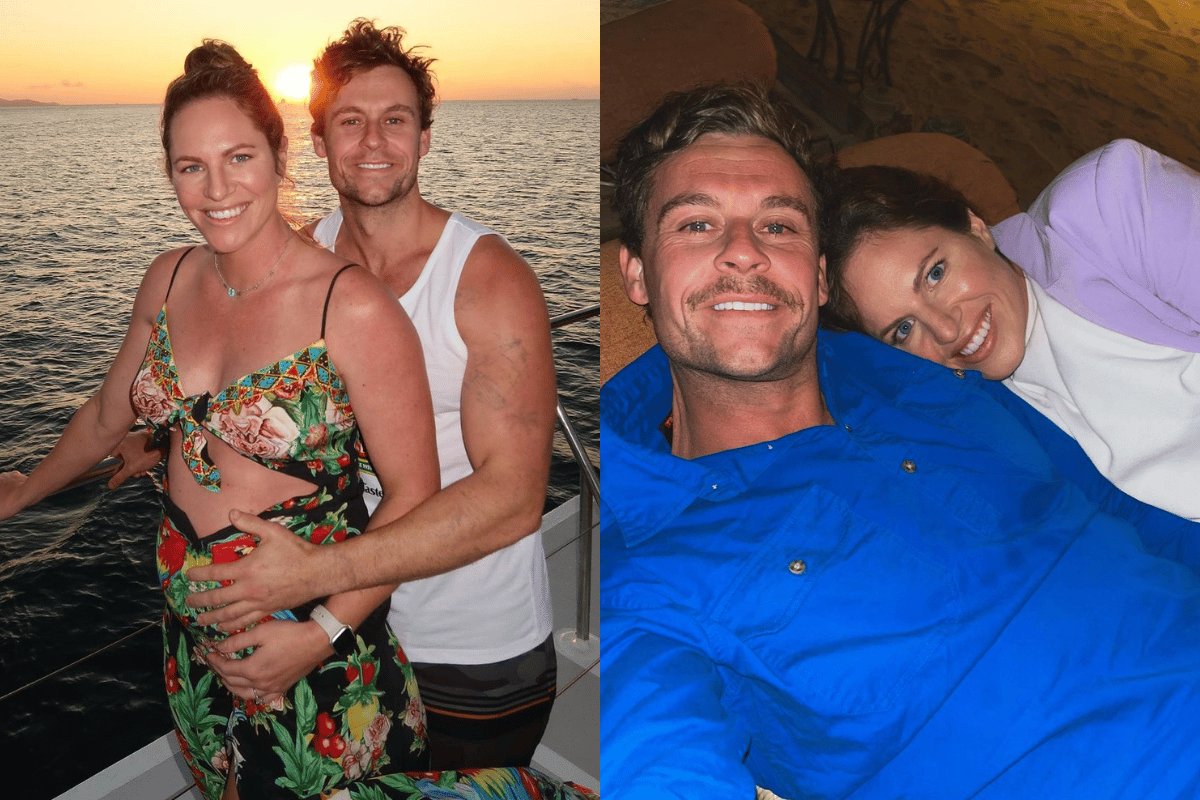 Olympic swimmer Emily Seebohm and TV personality Ryan Gallagher are expecting their first child.
In an interview with the Courier Mail, Seebohm said, "It's been awful. I just call myself Shrek these days."
The Olympian also shared that she and her fiancé, Gallagher, had already picked out a name for their new baby, due in two weeks.
"We didn't want something super crazy. We wanted something that was going to be unique," she said.
"It's crazy to think this will most likely be the last weekend as just the two of us."
Watch the trailer for The Challenge Australia. Post continues after video.
The couple both shared the news on Instagram in July, with Seebohm sharing a video of her and Gallagher, captioning her post: "We've had a little bump in the road."