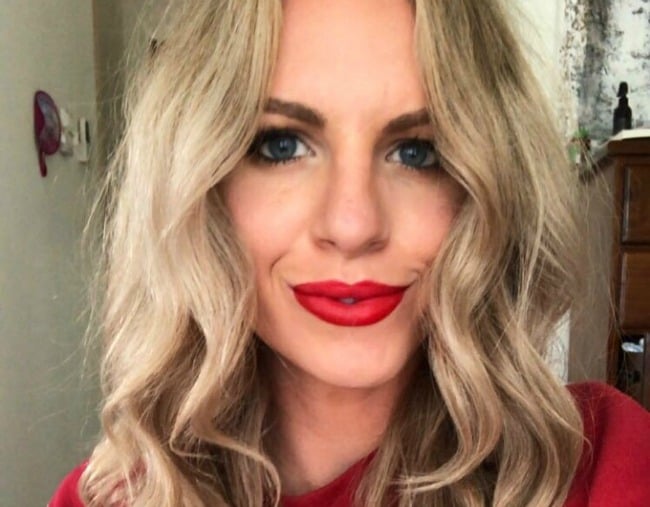 Australian Olympic swimmer Emily Seebohm has reportedly posted a possibly pointed Instagram dig at ex-boyfriend Mitch Larkin after her gold medal win at the Pan Pacs in Tokyo.
The couple began dating in 2015 before Seebohm announced their breakup over Instagram in July of this year, leading to fan speculation that Larkin may have cheated.
Despite celebrating her gold medal win in the 4x100m medley relay, it was a difficult week for the 26-year-old who shocked audience expectations when she placed sixth in the 200m backstroke final.
Commemorating her relay win, the swimmer posted an Instagram photo of her team at the podium. It was accompanied by a caption which, according to news.com.au, originally read as "You made this harder then it had to be but you made me stronger then I'll ever be!"
It has since been changed to, "This was harder than it had to be but it made me stronger then I'll ever be!"
In late July, The Daily Telegraph's Confidential reported the former world record holder was asked to stay away from the Aussie team's two-week, pre-Pan Pacs training camp in Cairns because they didn't want to "upset Mitch's prep."
"They said it would be in her best interest to stay home or delay attending," said an unnamed swim official.
However, it's obvious the drama, Seebohm has come out on top and she says her focus is now on the 2020 Summer Olympics in Tokyo.
"It's been a different battle to deal with every day (but) I pulled through and I swam and I swam better than what I thought — I am extremely proud," she said.
"So if I can do this, then I feel like 2020 will be a breeze."
Watch Emily Seebohm speak about her near gold medal win in the 100m backstroke at 2018 Commonwealth Games: