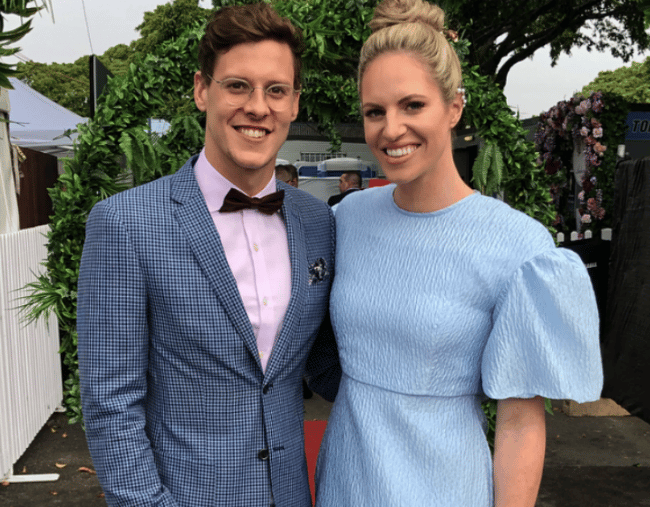 Earlier this month, high-profile swimming couple Emily Seebohm and Mitch Larkin announced they had ended their relationship after two years of dating.
Seebohm, 26, confirmed the news on her Instagram page, writing, "I would like to take this opportunity before more speculation and rumours are spread. Due to current events that have occurred, Mitch Larkin and I have decided to end our relationship and go our separate ways.
"As always I appreciate your support and ask for your understanding and privacy on this matter," she added.
After sharing the announcement, Seebohm deleted all photos of Larkin from her Instagram page.
Now, fans believe cheating was behind the break up.
On Sunday, Seebohm shared a cryptic message on her Instagram story, which read: "Something I learned about people… if they do it once, they'll do it again".
Then, on Monday, the seven-time Commonwealth Games gold medallist posted another veiled message to Twitter. "I'm over the drama you created," she wrote. "Now you can deal with what comes next." The tweet, largely interpreted by fans to refer to Larkin, has since been deleted.
On Tuesday morning, Seebohm shared another tweet, suggesting that her posts aren't necessarily about Larkin. "To clarify what comes next is swimming fast in 2.5 weeks!" she wrote.
What I post on my social media channels doesn't have to relate to anyone. I post things I like, how I feel and what I am doing. And to clarify what comes next is swimming fast in 2.5 weeks!

— Emily Seebohm (@emcbomb) July 23, 2018
According to The Courier Mail, both Seebohm and fellow Australian swimmer Meagen Nay, who also dated Mitch Larkin, shared identical posts to Instagram on Monday night.
Both women shared the quote, "What is coming is better than what is gone," on their Instagram story.
Last week, Nay also posted on social media in response to rumours Larkin cheated on Seebohm. "There is hard evidence in here, trust me," she wrote.
Larkin is yet to comment on the break up, with his Instagram feed still featuring several photos of Seebohm.