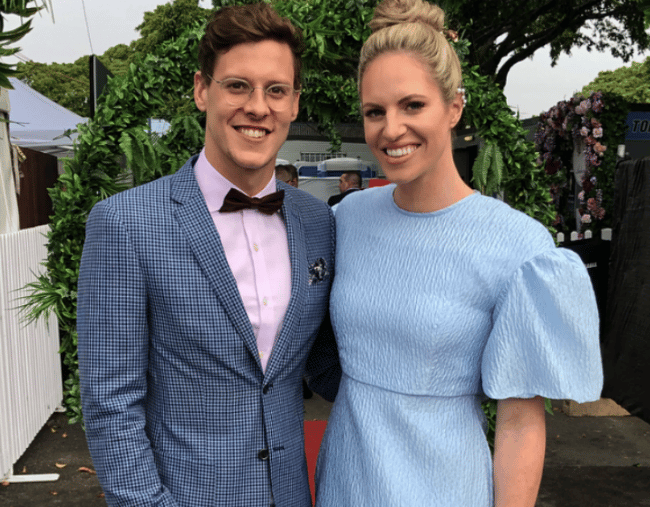 Golden couple of the Australian swimming world, Mitch Larkin and Emily Seebohm, have broken up after two years of dating.
Seebohm confirmed the news via her Instagram page, writing, "I would like to take this opportunity before more speculation and rumours are spread. Due to current events that have occurred, Mitch Larkin and I have decided to end our relationship and go our seperate ways.
"As always I appreciate your support and ask for your understanding and privacy on this matter," she added.
The announcement was made just days after the pair attended the Treasury Brisbane's ICON fashion series together.
After posting the announcement, Seebohm deleted all images of Larkin from her Instagram page. Larkin has not yet commented on the matter.
The break-up certainly comes at a difficult time for the couple, who are scheduled to attend some of the same professional commitments in the upcoming month.  Next Saturday, the now-exes are both planned to participate in a Great Barrier Reef expedition to increase awareness of the impact of issues such as climate change on the reef, according to Swimming World Magazine. They are two of just seven Australian swimmers attending.