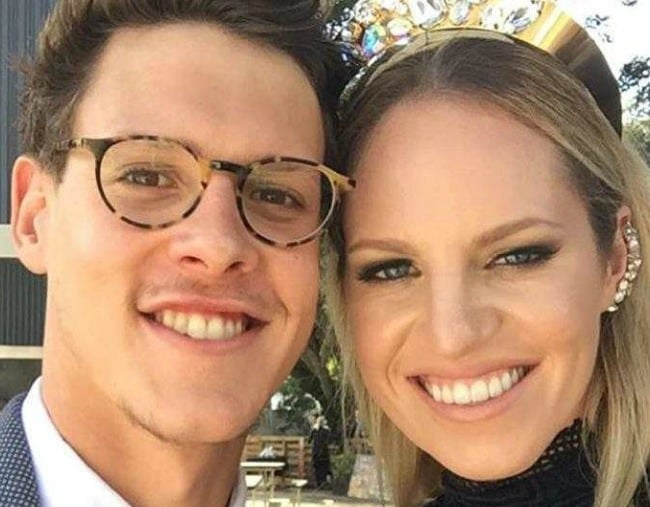 Swimming Australia coaching staff told Emily Seebohm to "stay home" from the team's two-week training camp in Cairns so as not to disturb her ex-boyfriend Mitch Larkin, according to The Daily Telegraph's Confidential.
An unnamed swim official told the newspaper that Emily was asked to stay away "because they didn't want to upset Mitch's prep" ahead of the Pan Pacific Swimming Championships in Japan next month.
Two weeks ago, the 26-year-old announced she and fellow elite swimmer Mitch had broken up, saying only it was "due to current events that have occurred" the pair had decided to "go our separate ways".
In the days that followed speculation grew – fuelled by Emily's cryptic Instagram posts – that the 25-year-old had cheated on his record-holding girlfriend. The Daily Telegraph reported unconfirmed rumours he had an affair "with another swimmer outside the Australian swim team".
Emily did miss the first few days of the training camp, which began on July 15, but insisted in an Instagram post it was due to the health of her horse, Platinum.
"Two weeks ago I made the decision that it was in my best interest to stay in Brisbane and join the Australian Swim Team later into the staging camp," she wrote on July 16.
"This decision was due to my horse Platinum needing extensive medical care and needing extra attention at this point in time. This situation also gives me the chance to stay in Brisbane with my coach David Lush and continue my training preparation."
Last weekend Emily furthered speculation Mitch had been unfaithful, posting this message to her Instagram story: "Something I learned about people… if they do it once, they'll do it again."
According to The Courier Mail, both Seebohm and fellow Australian swimmer Meagen Nay, who also dated Mitch Larkin, shared identical posts to Instagram shortly after the breakup.
Both women shared the quote, "What is coming is better than what is gone," on their Instagram story.
Meagen also posted on social media in response to rumours Larkin cheated on Seebohm. "There is hard evidence in here, trust me," she wrote.
Mitch is yet to comment on the break up.