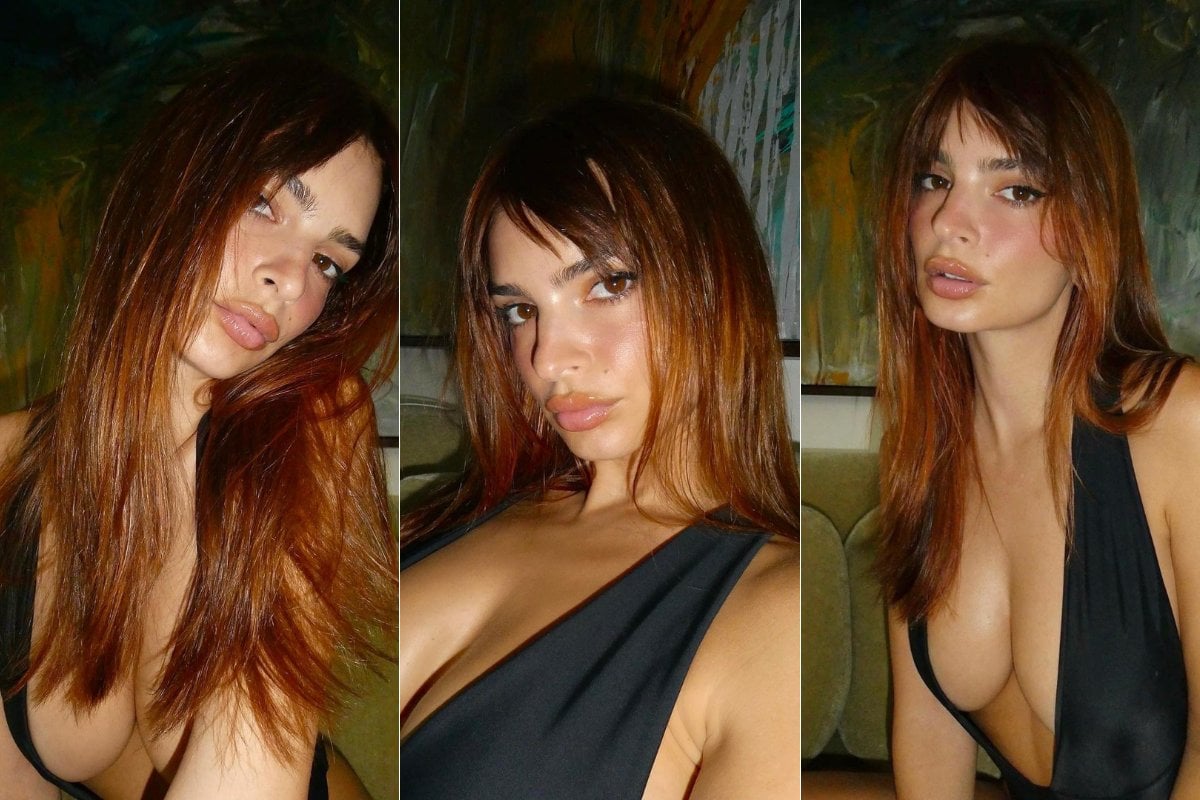 It's been more than 10 years since Emily Ratajkowski came to the world's attention thanks to that scene in Robin Thicke's 'Blurred Lines' film clip in 2013.
But despite all the success that's followed, the genetically blessed model/actress/writer has always divided people who aren't quite sure how to take her.
The 32-year-old hasn't been far from the headlines over the years, whether for her outspoken views on feminism and her right to flaunt her sexuality, or for lecturing others on what it means to be a woman and a commodity in society.
All of this has led to the near-cancellation of Ratajkowski several times over the years...
Listen: The hosts Cancelled dive deep into Emily Ratajkowski's cancellations. Post continues below.
The problematic 'Blurred Lines' film clip.
In 2013, a young Ratajkowski appeared as the busty brunette in the raunchy film clip for Robin Thicke's catchy but controversial song, 'Blurred Lines'. The track was widely blasted as having misogynistic and problematic lyrics, and the film clip didn't help matters, with Ratajkowski dancing around barely clothed and even topless at one point next to a fully clothed Thicke.
But when quizzed on the questionable song, Ratajkowski described the lyrics as "playful" and the video clip "fun, silly", telling Complex, "I was never uncomfortable. I don't think that nudity is something weird. I think it's natural and it's something to be celebrated."
It's understandable that she would defend the project that made her a star – after all, she scored impressive roles in Gone Girl, Entourage and We Are Your Friends off the back of the buzzed-about music clip.