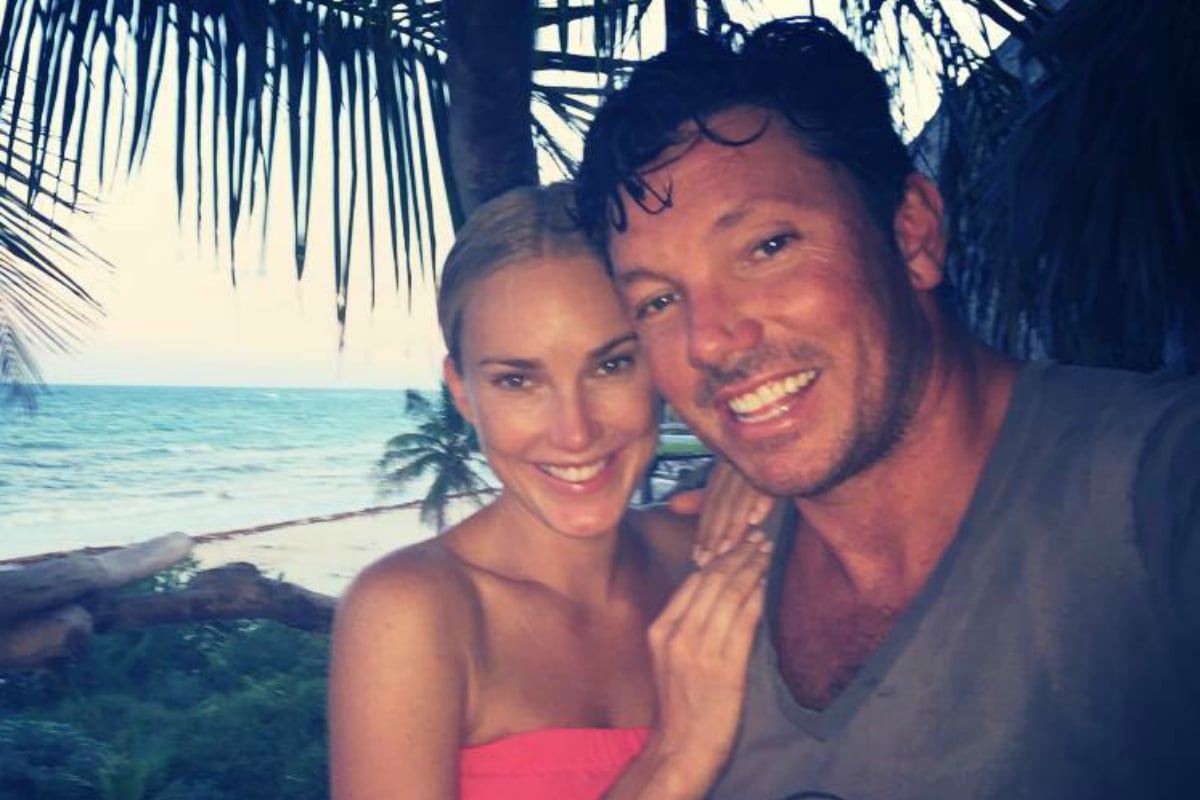 Emily See-Winder and Ben Hanson are one of the most successful couples to come from the Bachelor Australia franchise.
Only, their love story isn't exactly the quintessential reality TV romance.
Emily was on the first season of The Bachelor with Tim Robards in 2013, making it to the final nine women before she was left without a rose.
But as she tells Mamamia, she was "certainly relieved" to be sent home, admitting she didn't have any romantic feelings for Robards, who went on to choose – and eventually marry – Anna Heinrich.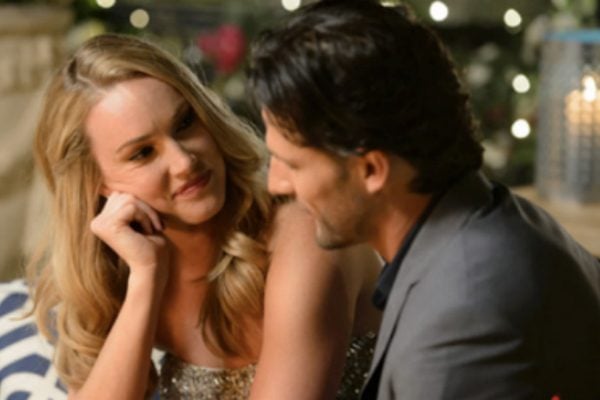 For Emily, a certain crew member from production on The Bachelor had caught her eye: the cameraman, Ben Hanson.
Emily, now 36, remembers the first time she spotted Ben, 46, early one morning when the crew was setting up, as she was exercising with the other contestants.
"He came in and I just had a brief chat with him for five minutes or so, and he was just a really lovely human being and a nice guy so my interest kind of piqued then," she recalls.
When Emily was sent home, she remembers having a clear desire to reach out to the cameraman Ben, who filmed a few group dates she had been on.
"One of the girls who got eliminated soon after I did had stolen a contact sheet for all of the crew, and she flicked it to me and said here's Ben's number if you wanted to reach out," Emily says.
"There wasn't any sign from him I received to say he was interested in me, so I was kind of going out on a whim."
Side note - this year's bachelor Matt Agnew came into the Mamamia office and we had many questions for the astrophysicist. Post continues below video.