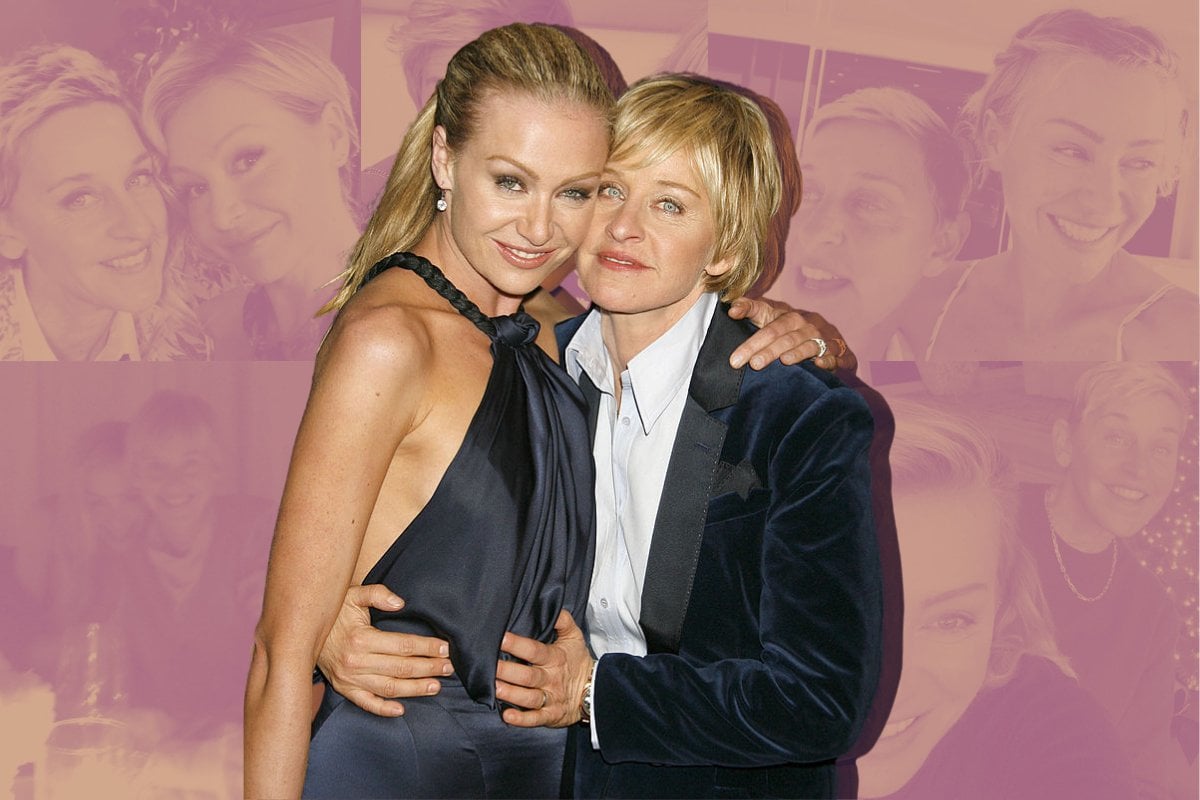 As Ellen DeGeneres' almost two-decade-long daytime talk show officially comes to an end, there is one person who remains her primary source of support: her wife, Australian actress Portia de Rossi.
This week, the 63-year-old announced the end of her 19-year-long career in an interview with The Hollywood Reporter saying, "When you're a creative person, you constantly need to be challenged – and as great as this show is, and as fun as it is, it's just not a challenge anymore.
"I need something new to challenge me."
Watch: Ellen DeGeneres announcing the end of her daytime talk show. Post continues below.
The news comes after the talk show host faced a lengthy media storm that threatened her reputation.
Mid last year, past and present employees of The Ellen DeGeneres Show claimed Ellen wasn't as 'nice' as she appears on screen.
Around that same time, the talk show became the subject of further controversy when Buzzfeed News published an investigative piece that outlined a "toxic work culture", including allegations of harassment towards staff by executive producers on the show.
Amidst the turmoil over the past year, and the many divorce rumours, audiences have wondered: What does Portia think?
In an interview with The Today Show this week, Ellen admitted that she leant on her wife for support throughout her 'cancellation'.
"I just kept saying to Portia, 'If I was a fan of somebody and even if I loved them, I would think there must be some truth to it, because it's not stopping.' Right on the heels of that, I read in the press that there's a toxic work environment, which I had no idea, never saw anything that would even point to that.
"I still don't understand it. It was too orchestrated. It was too coordinated. People get picked on, but for four months straight for me..."
She juggled both her brother and Portia's views on whether the show should continue, as she explained to The Hollywood Reporter.
"My brother was like, 'People look forward to this show every day, and there aren't many shows out there that are just pure joy like this.' He's always been my biggest advocate and — not that Portia isn't, but she's also selfish and wants me to do things that I'm challenged by, and she's watched me come home every day saying, 'I just feel like there's something more I could be doing.'"