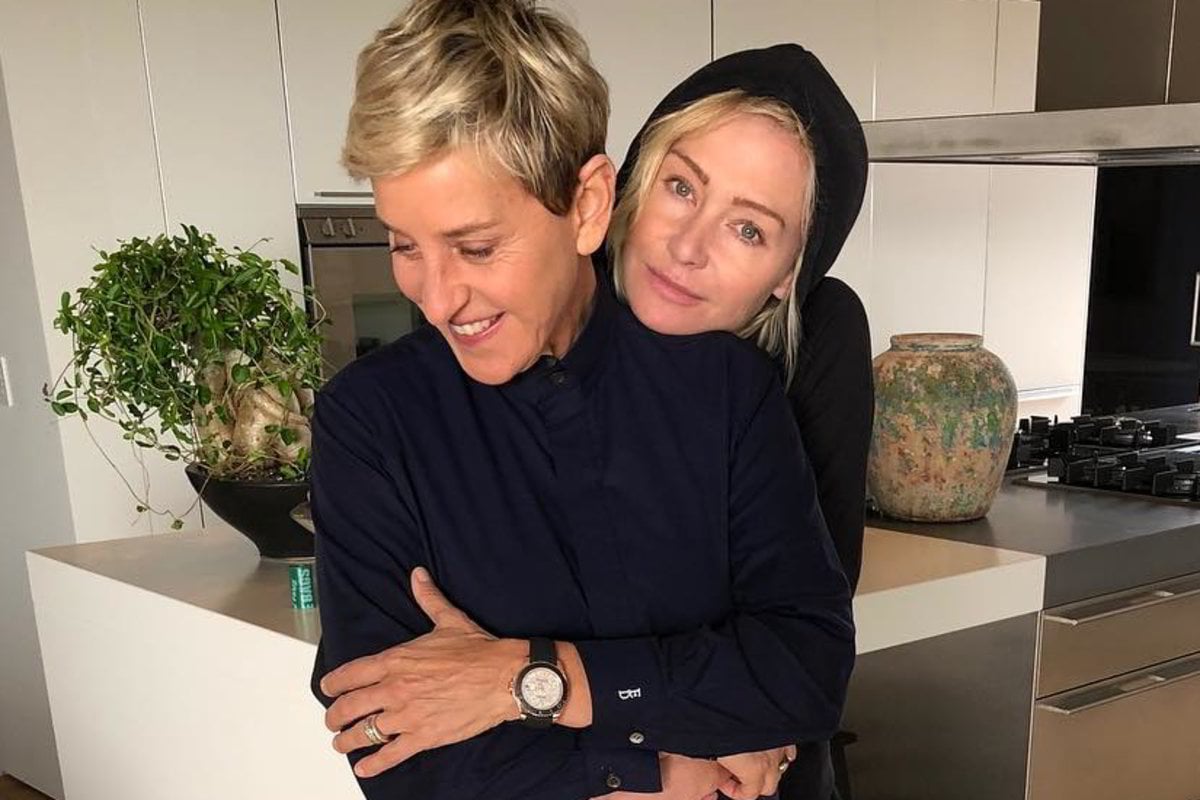 As Ellen DeGeneres fights to save her reputation in the court of public opinion, there is one person who has showed unconditional support: her wife, Australian actress Portia de Rossi.
Recently, the stories and allegations of a hostile workplace environment levelled against The Ellen Show have escalated to new highs (or... lows). In a BuzzFeed investigative piece, one current and 10 former employees were quoted anonymously, making complaints about executive producers on the show. Now, an independent investigation is underway to decipher the core of the workplace issue. 
Watch: Dakota Johnson and Ellen's uncomfortable interview. Post continues below.
As a result of the slew of criticism, the television star's popularity undoubtedly now sits on shaky ground, with the future of her show uncertain. In fact, rumours are rife that fellow comedian James Corden could replace her. 
Amidst the turmoil, many have wondered: What does Portia think?
This week, the Australian actress answered that question with four simple words: "I Stand By Ellen".