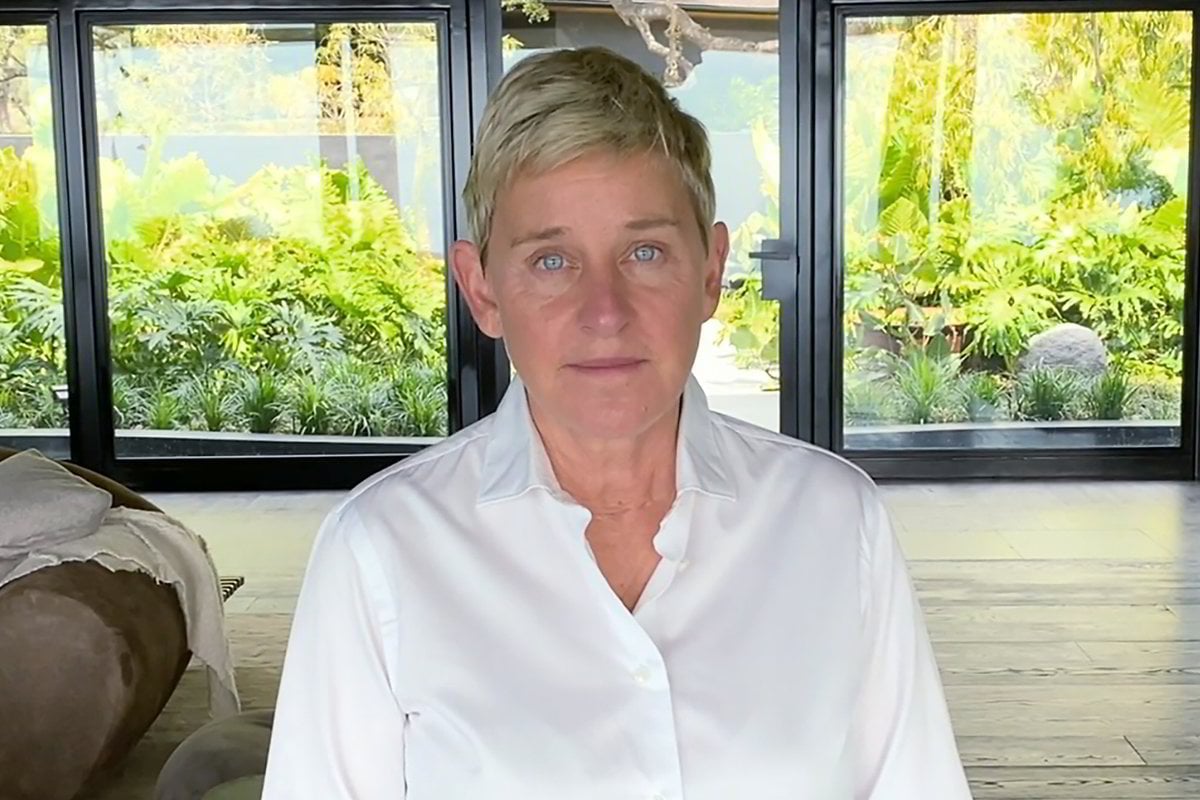 For almost two decades, Ellen DeGeneres' good-natured talk show has made her one of America's most loved TV personalities. But in recent years, rumours have circulated that in real life, the 62-year-old isn't quite how she comes across on screen.
Recently, the stories and allegations started escalating so much that DeGeneres' wife, Portia de Rossi, had to come to her defence, this week posting "I Stand By Ellen" on Instagram. So what exactly are people saying about DeGeneres, and how did it all begin?
Watch: Dakota Johnson and Ellen's uncomfortable encounter. Post continues below.
The Ellen story.
When DeGeneres launched her talk show in 2003, she was already a hero to a lot of people. The comedian had come out as gay in 1997 and her character on her sitcom Ellen had come out as gay at the same time. It was a brave move, and it ultimately cost her.
DeGeneres was labelled "Ellen DeGenerate" by televangelist Jerry Falwell and conservatives put pressure on advertisers to boycott the sitcom. It was axed the following year, and DeGeneres spent several years without a regular TV gig.