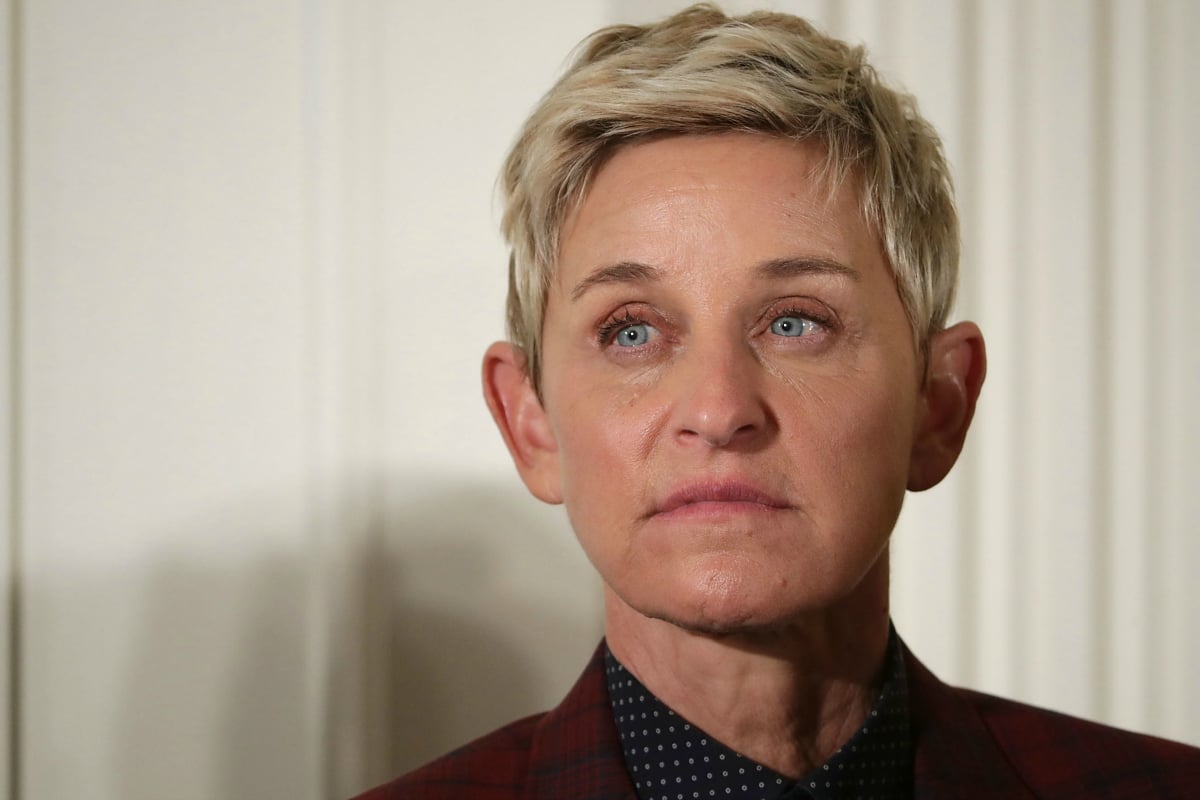 For the first time in over two decades, Ellen DeGeneres is experiencing the fragility of a good reputation.
Last week, the popular talk show host was heavily criticised for making a joke in which she compared isolating at home during the COVID-19 pandemic to being in "prison".
The quip was delivered during her opening monologue for The Ellen DeGeneres Show, which she is currently filming at her multi-million dollar Californian mansion: "This is like being in jail is what it is," the 62-year-old said. "Mostly because I've been wearing the same clothes for 10 days and everyone in here is gay!"
Poor taste, some said. Privileged.
It seems the joke has since been cut from the online version of the episode.
It's the latest in a cluster of negative headlines featuring DeGeneres' name over the past few months.
From criticism of her friendship with former US President George W. Bush to accusations of hypocrisy via social media, the television star's popularity is undoubtedly less stable.
Just last month, writer and comedian Kevin T. Porter declared her to be "the meanest person alive" and invited people who'd encountered her to back up his claim. Hundreds of people responded with anecdotes — that she once yelled at a staffer for looking her in the eye; that she policed employees' lunches; formally complained about a waiter's chipped nail polish. None has been verified. But that rarely matters in the realm of social media.
DeGeneres hasn't been 'cancelled', but the 'one wrong move' ethos that underpins that culture seems ready and waiting for her slip.
Of course, the comedian has fallen out of favour before.
After famously coming out via a TIME magazine cover story in 1997, the comedian was cast out by Hollywood — audiences and advertisers pulled out of her self-titled sitcom, the show ended, and the calls stopped coming. DeGeneres was largely out of work for years, the victim of mass media culture well and truly behind the times.
In 2020, it seems she's now the target of a culture that considers itself well and truly out in front.
It began with an interview.
The Dakota Johnson interview.
Through her talk show, DeGeneres has built her phenomenal brand on kindness, inclusivity and the kind of gentle activism that wouldn't unsettle her broad audience or advertisers.
Thanks to her disarming charm and broad appeal, she has a queue of A-list stars eager to appear on her program to promote themselves and their work. Those interviews have spawned dozens and dozens of viral clips, as the famous and influential are somehow coaxed into revealing gossip on their relationships, or to participate in some ridiculous game or practical joke.