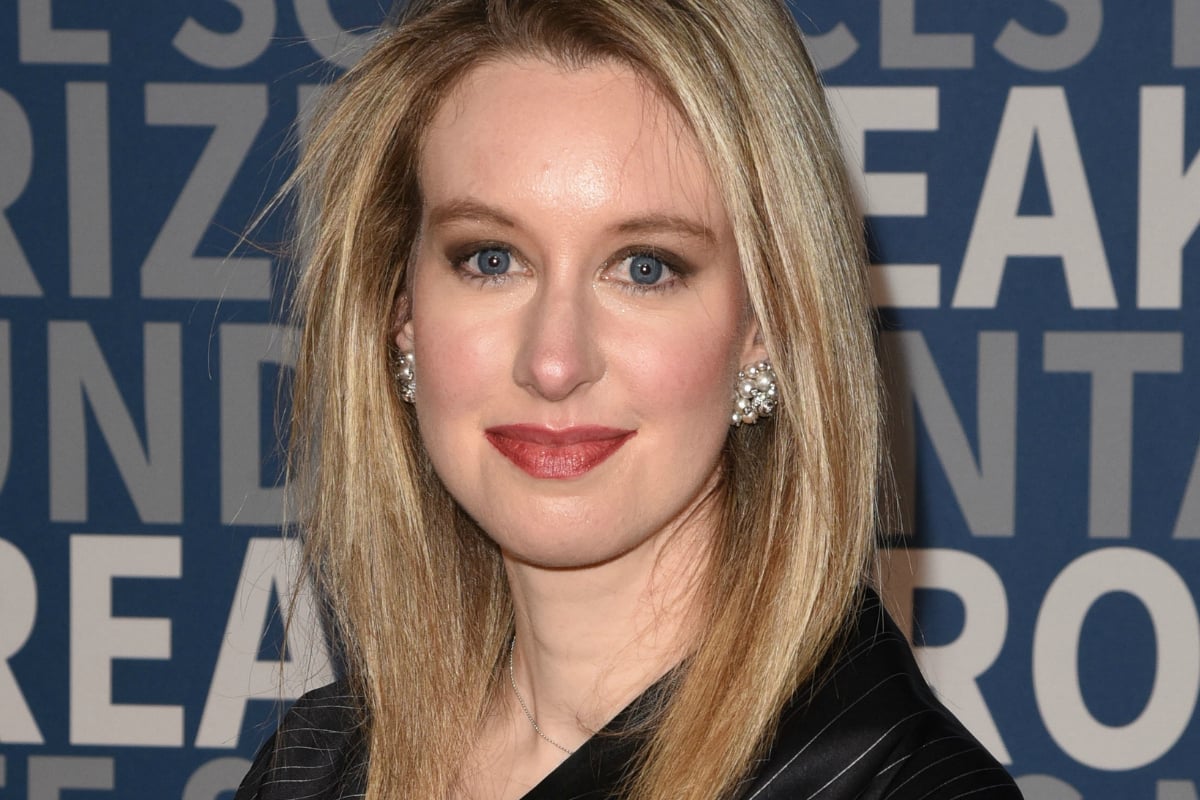 By now, the story of Elizabeth Holmes and her US$9 billion (AUD$12.7) fraud with company Theranos is well known.
In a nutshell, the 35-year-old created a company based on a blood-testing device that didn't work like she said it did, and in the process, she ripped off millions of dollars from hundreds of investors, including some of the wealthiest people in the world. Holmes has pleaded not guilty to the 11 fraud-related charges brought against her.
There is, of course, far more to the story. And it's only thanks to the various investigative news stories, podcasts and documentaries that we've been able to uncover the many details of this fascinating case.
Some have been disturbing – such as the lengths that Holmes and her co-accused Ramesh "Sunny" Balwani went to covering up Theranos' failure. Others have been downright strange.
Here are just some of the weirdest details we've learned about Elizabeth Holmes:
Elizabeth Holmes lowered her voice to be taken more seriously.
If you've watched a video or listened to an interview with Elizabeth Holmes speaking, you'll likely be struck by her baritone voice. It doesn't seem to suit her. And now, we've learned, that's because it's not her "real" voice.
The disgraced tech entrepreneur's natural speaking voice is much higher and she trained herself – with help – to lower it by several octaves, according to HBO new documentary, The Inventor: Out for Blood in Silicon Valley.
Fraud so good she believed her own lies.

The Inventor: Out for Blood in Silicon Valley premieres tonight. pic.twitter.com/3EBmWIcLoX

— HBO (@HBO) March 18, 2019
Why? Well, she wanted to be taken more seriously in a male-dominated tech industry – which some would say is fair enough. She was, after all, 19 when she started Theranos.
Only in the context of mounting evidence she lied about so much else does it seem so jarring – and fitting – that she would lie about her voice too.
Heck, even her blonde hair is fake. Old photos of her show she's naturally a brunette.
Holmes and her Chief Operation Officer kept their romantic relationship a secret.
Elizabeth Holmes and Theranos' Chief Operation Officer (COO) Ramesh "Sunny" Balwani met when she was 18 and graduating high school and he was in his late 30s.
That age difference seems to be part of the reason why no one outside – and often inside – the company suspected that they were in a romantic relationship together.