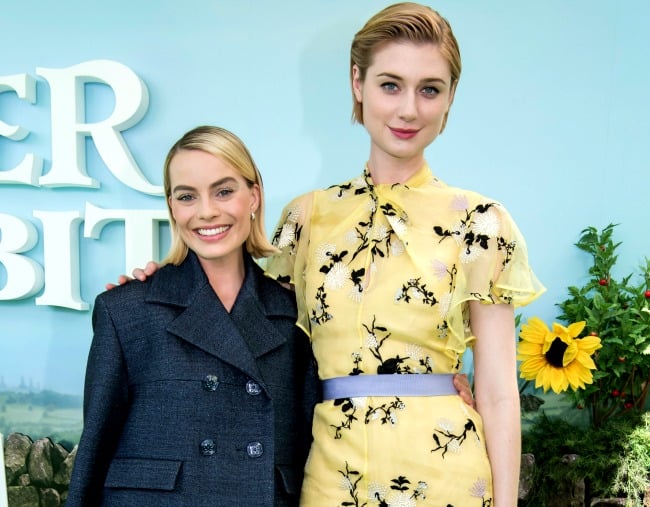 Australian actress Elizabeth Debicki is best known for starring in addictive dramas such as The Kettering Incident and The Night Manger or for bringing out the big guns in blockbusters such as Guardians of the Galaxy Vol. 2.
But from this week forward, I doubt anyone in Australia will be able to look at her or at least hear her voice, without the image of a domineering, sassy and still somewhat adorable little rabbit popping into their minds.
In the new Peter Rabbit movie, a completely delightful and surprisingly hilarious live-action/animation movie opening in Australia this week, Elizabeth voices Mopsy, the eldest (allegedly) of Peter's three sisters.
The film follows Peter's feud with Mr. Thomas McGregor (Domhnall Gleeson) which escalates to great heights as they battle it out over ownership of a coveted vegetable garden. And for the affections of the warm-hearted animal lover and painter Bea, who lives next door (Rose Byrne).
In this iteration of the classic children's tale by Beatrix Potter, Peter is even more roguish and mischievous than ever before and delivers his lines with timing worthy of a veteran of the late night comedy scene (which makes a whole lot of sense because he is voiced by James Corden).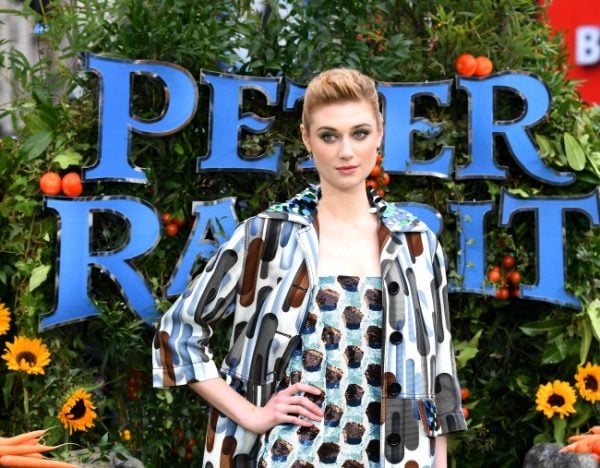 According to Elizabeth, this much naughtier version of Peter is very appealing to a whole new generation of children who are just now getting up to speed on these iconic characters.
"What kids love about Peter Rabbit is that he is so mischievous, he's really naughty, he's rogue and I think kids can really relate to that. But he's also our hero," she said.
"In fact, he's a bit of an anti-hero, it's not that sort of black and white moralistic telling of the story. Kids respond better to that grey area, where you can both love and hate all these characters. Not that they hate any of these characters, of course, but it's an interesting way of imparting the messages of the film.
"They watch Peter and they know what he's doing is naughty but they still love him. It's the same with Domhnall's Mr McGregor because he's the villain and yet he's still so loveable. You want every character in this movie to triumphant."
Despite the film's beautiful overtones of family, friendship and ultimate acceptance, it did make headlines earlier this year over a scene that a number of parent's found incredibly disturbing.
A scene that shows Thomas McGregor being pelted with blueberries by all the rabbits, because they know he is allergic.
Australian group Global Anaphylaxis Awareness and Inclusivity (Globalaai) then created a petition asking distributor Sony Pictures to apologise, saying the film "mocks the seriousness of allergic disease and is heartbreakingly disrespectful to the families of those that have lost loved ones to anaphylaxis", and the hashtag #boycottPeterRabbit began trending globally.
In response to the proposed boycott and the complaints, Sony Pictures issued a statement that said the film "should not have made light" of a character being allergic to blackberries "even in a cartoonish" way.
It's a topic that Elizabeth agrees needed to be addressed, while also stating that it's in no way the only takeaway from a film that was always trying to send out a positive message.
"I don't really want to speak on that issue with the blackberries and the allergies," she said. "Because I think (director) Will Gluck and the producers released a very sensitive statement about that. Absolutely no harm was ever intended with the film.
"In terms of what people take away from film ...it's tricky territory to talk about in relation to this film because it's so beautiful. It's only giving good to children and only adding a positive side to the discussion about how to be in the world.
"In terms of how seriously you do or don't take things, each to their own really."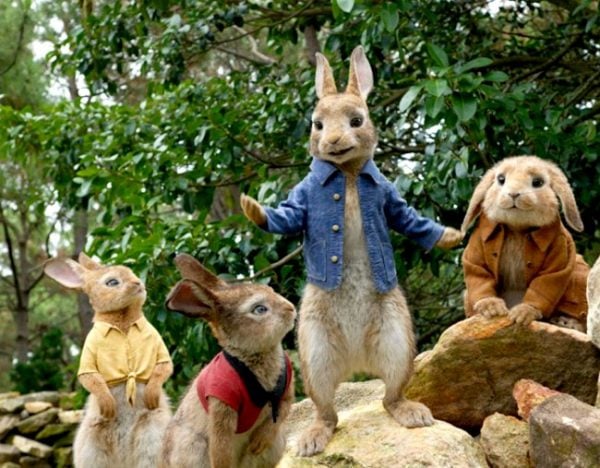 In the film, Elizabeth's voice stars alongside fellow Aussie Margot Robbie (Flopsy) and Star War's heroine Daisy Ridley (Cotton-Tail). The actress said that, surprisingly, a lot of Mopsy's character traits were actually modelled off her own.
Speaking of Margot Robbie, we have a few things to say about her other big screen triumphant.
"Mopsy is really bossy, she's the oldest of three siblings and she really believes in the hierarchy of siblings which I do as well," Elizabeth said.
"I'm definitely the eldest in my family and I act like the eldest. My siblings would agree with that. I mean, I have very good intentions and I take very good care of them. I was sort of like a mum when I was a kid.
"When kids watch the film they'll really respond to this sibling dynamic because that's what their own lives at home look like. This was a fun, light and beautiful film to work on." 
Peter Rabbit will open in cinemas Australia-wide from Thursday 22 March. It is rated PG.
For more TV and film interviews and reviews, you can follow Mamamia Entertainment Editor Laura Brodnik on Facebook.