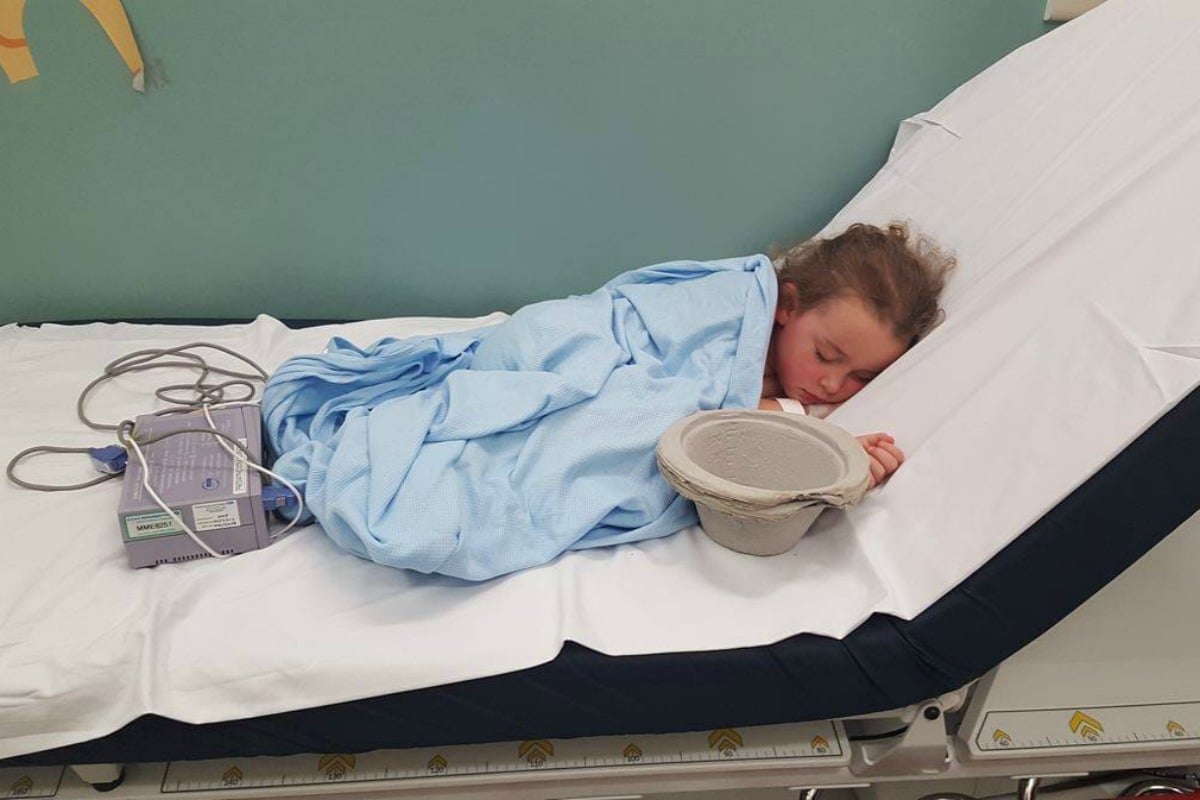 Every single night, Carrie Golledge wakes to the sound of her six-year-old daughter weeping.
For months on end, Carrie's daughter Sophia has spent long nights awake and vomiting.
But Sophia isn't sick.
Sophia is being bullied.
Sharing a heart-wrenching photo of her daughter curled up on a hospital bed, UK mum Carrie shared the devastating effect bullying has had on her little girl.
"This is what bullying does," Carrie wrote on Facebook.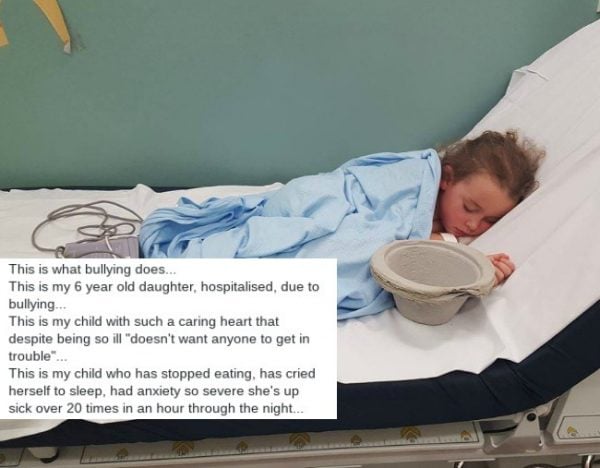 "This is my six-year-old daughter, hospitalised, due to bullying.
"This is my child with such a caring heart that despite being so ill, she 'doesn't want to get in trouble'.
"This is my child who has stopped eating, has cried herself to sleep, has anxiety so severe she's sick over 20 times in an hour through the night."