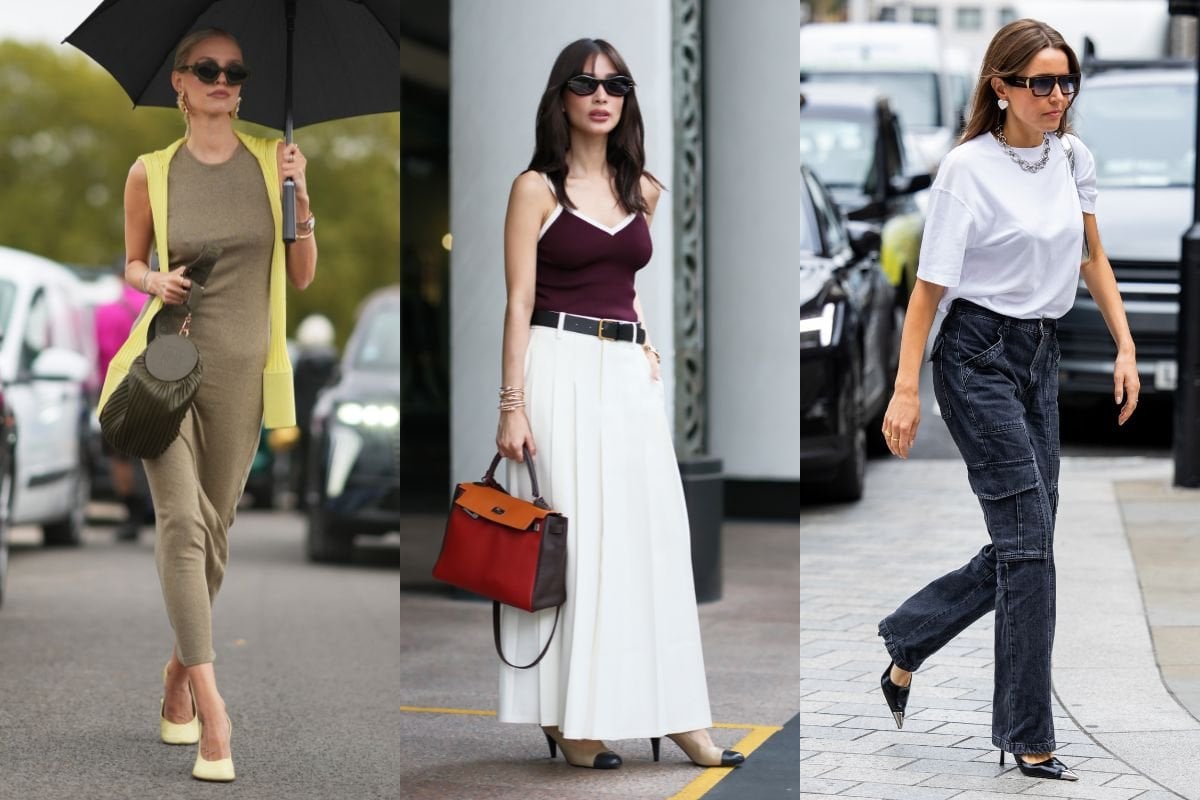 "I have nothing to wear!". Every woman has uttered the age-old adage at some point in her life, despite having a wardrobe that is so overfilled with clothes it's a struggle to close the door.
The issue isn't that you don't have clothes, it's that you're unsure of how to style them. Styling doesn't come naturally to everyone — it's easy to wear your clothes, but making it look like it's not wearing you requires skill.
Watch: Jessica Vander Leahy Speak On Australian Fashion And Body Diversity. Post continues below.
While it can take a long time to master, there are certain 'rules' you can follow to help give you a kick start, one of them being the three points of interest rule.
What is the three points of interest rule?
Coined by YouTube creator Lydia Jane Tomlinson, the three points of interest rule is when you take a simple outfit and add three different accessories to make it more eye-catching.
In doing so, it elevates a basic outfit into something more highbrow.
In Tomlinson's video, she used sunglasses, statement earrings and a belt to dress up a t-shirt and a pair of slacks, but you can branch out and use any accessories of your choice.