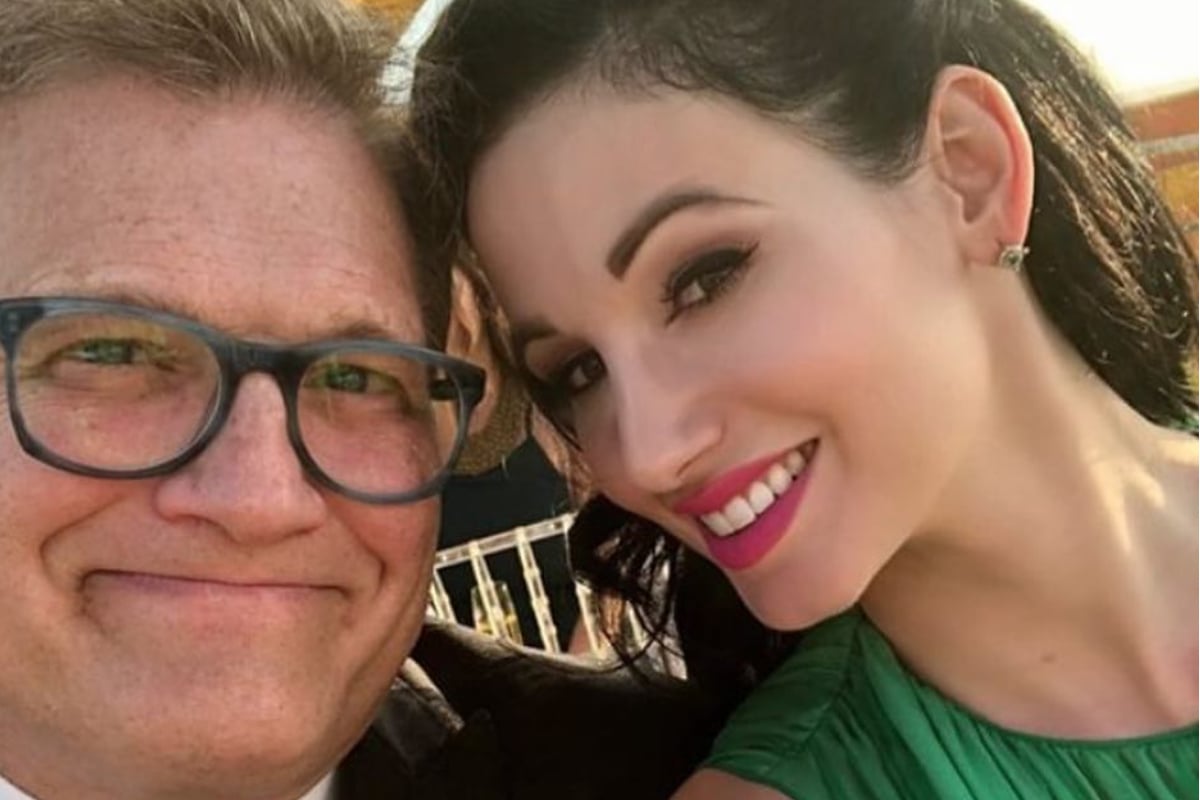 Dr Amie Harwick always wanted to help people. In her job as a therapist in Hollywood, she did just that. But on February 15, she died a violent death, her body found below the balcony of her third-floor apartment. An ex-boyfriend has been charged with her murder.
Harwick's death made the news worldwide because she was the former fiancée of comedian Drew Carey. But there was so much more to her than that.
WATCH: Women and violence: the hidden numbers. Post continues below.

She was the author of the book The New Sex Bible For Women, she was known for working with people struggling with self-acceptance, and she was a therapist with Pineapple Support, a mental health service for the adult industry.
Last year, Harwick told Good Morning LaLaLand that when she was growing up, she had been interested in feminism and sexuality, but also serial killers "and all the macabre things".
"That combination of study of human behaviour from a very young age kind of led more to, 'How can I use that to help people and do something interesting and feel of purpose in the world?'" she said.
Harwick studied clinical psychology and received a doctorate in human sexuality. She also did some modelling, for music gear company Coffin Case as well as Playboy. She was a personal trainer and released an exercise video.