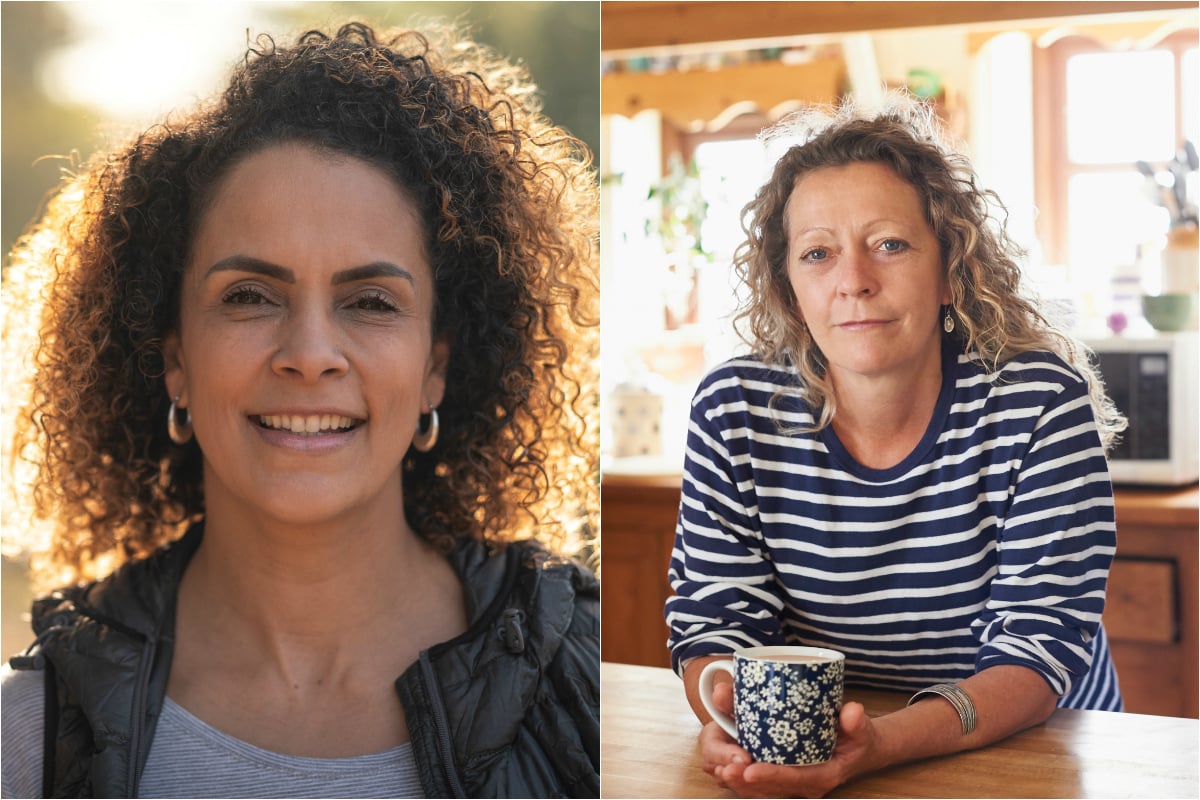 Deciding whether or not to have a child can be a deeply personal choice. For some women, it's a simple decision, but for others it's anything but.
In fact frequently, it's not a decision at all.
We asked women in the Mamamia community why they decided whether or not to have kids – every woman's account is different, with a unique life story behind their child-free or child-filled life.
This is the moment 29 women decided whether or not to have a child.
1. Amber
I knew I wanted to have kids when I had an abortion.
I had just embarked on a six-month trip, travelling through Asia. I was doing a 25-day trek through Everest National Park in Nepal when I found out I was pregnant. My boyfriend wasn't with me for the first half of the trip, but he joined me halfway through.
I don't regret having an abortion – I wasn't even remotely in the right head space. I really felt I needed growing time etc. But at that moment, I knew I wanted to have kids with this man.
We now have a beautiful one-year-old after our travels and working for a few years when we got home.
2. Elise
The latest election has me seriously rethinking wanting children, because the earth is burning. My partner and I also both have genetic diseases that in an ideal world we do not want to pass on to our potential children. So I am quite firmly in the "being the cool Aunty" camp.
3. Rikki
I knew I wanted to have kids when I met my husband. Before that, ugh, no way. But then he came along and it all made sense. I also wanted someone to think I was cool, and a child was something I could manipulate into thinking that from the very start.
4. Nicolle
I think I've always known that I wanted kids. When all my siblings started having kids and I found myself the subject of 'Why don't you have kids?' conversations ALL THE TIME, it made me realise I definitely wanted them, because people started assuming I didn't.
I was 30 when I got pregnant, which is literally over the hill in my family when it comes to reproducing.
5. Louise
I made the decision to not have children after five long years of very unsuccessful, very expensive and very traumatic IVF.
Okay, so it wasn't my decision really and there are some regrets…
6. Jessie
Something happened to me in my early twenties where every baby I encountered my eyes were just drawn to. I became, and still am, completely obsessed. I can't imagine my future without babies in it. It's a pull that I can actually feel in my body – it's so bizarre.
Watch: With and Without Kids. Post continues after video.