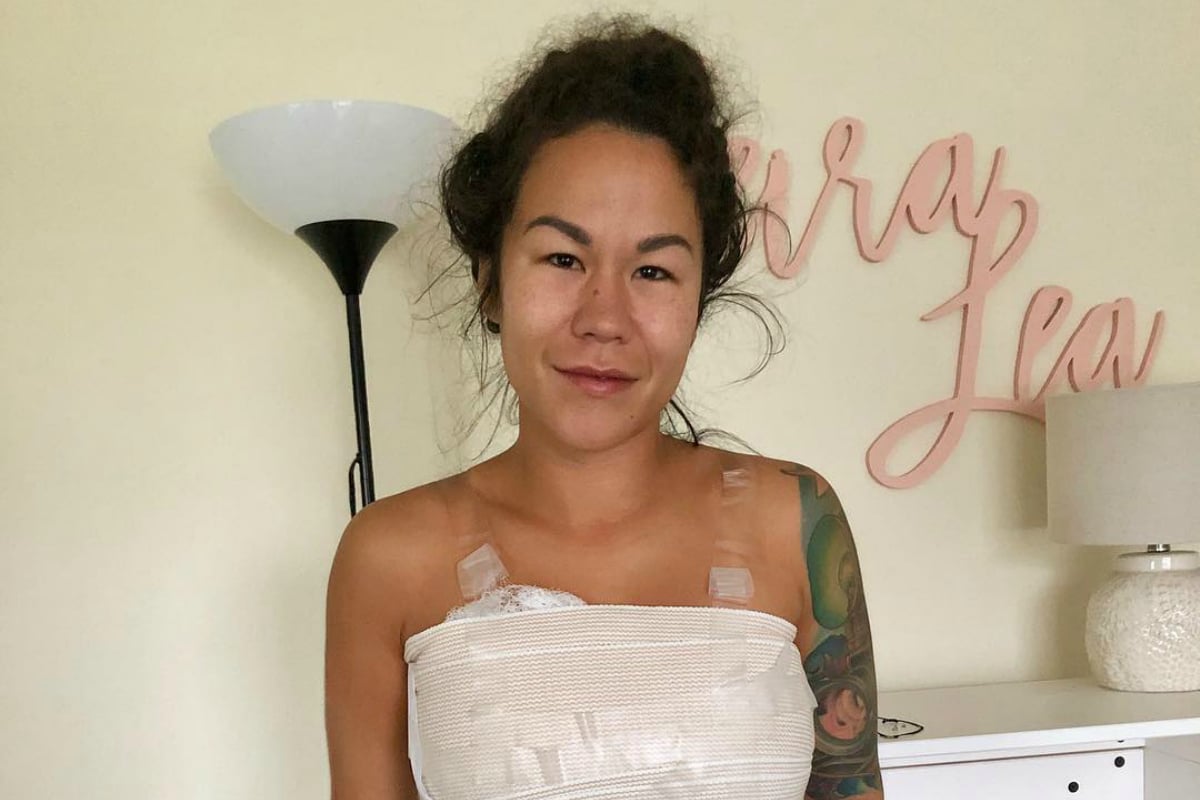 Social media star Sia Cooper is well-known for her Instagram profile boasting 1.2 million followers (you have 110% seen her feed-good comments on the photos of every celebrity you follow) and her mega-successful blog, Diary of a Fit Mommy.
In recent months, the 29-year-old fitness blogger has been open about her desire to have her breast implants removed, holding them responsible for her extreme fatigue, exhaustion, hair loss and weight gain.
Sia had her implants removed last week and this week shared a confronting photo of herself post-op, holding up her silicon implants.
"This past week, I've been sore, but have felt incredible," she captioned the photo.
"I feel freer than I have in so long. I thought I would cry seeing my new breasts, but I haven't. It feels amazing to be smaller again and they fit my body. I never thought I would say this, but I love my new (old) self. Crazy that it took me all of this running around to get back to this point. You truly don't appreciate your health until it's been compromised."
In another post, Sia said she has already noticed a different since her implants – which weighed almost a kilogram – were removed including improvements in breathing and less inflammation.