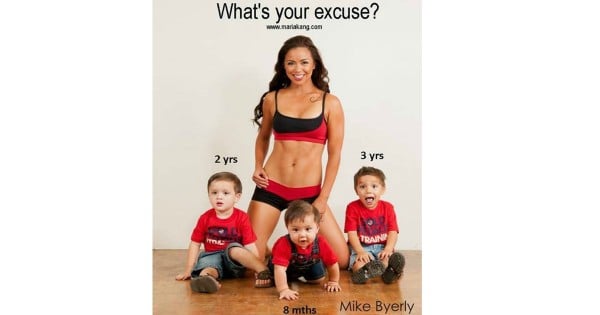 It's 2016, and in case you missed it, if you're pregnant it is no longer enough to be simply growing a mini human inside your womb.
You might literally be growing a pair of eyeballs, a few kidneys and 20 toes while you sleep, but unless you're up at 5am to run a goddamn marathon, it would seem you have fallen pathetically short.
Enter: The 'fit mum'.
If you have a little-known app named 'Instagram', you've no doubt seen her in her natural habitat.
The pregnancy questions we've been too afraid to ask. Post continues below. 
She's six months pregnant, and her stomach looks much like mine after a burger.
She's always in a bikini, with no stretch marks to be seen.
She's lifting weights days before giving birth, and SOMEHOW boasts a fully-fledged six pack over the top of her discrete baby bump.
Allow me to demonstrate.