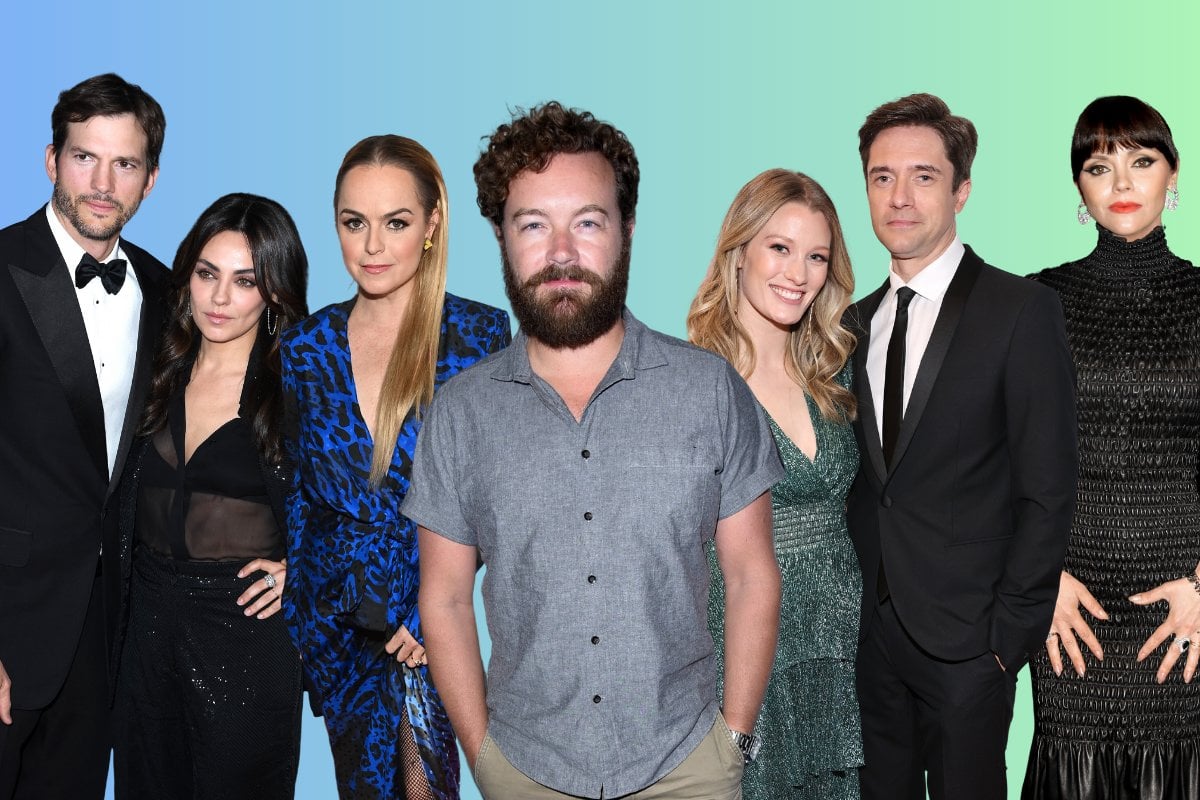 This article deals with accounts of sexual assault and violence and may be triggering for survivors of abuse.
Danny Masterson was sentenced to 30 years to life in prison for raping two women during his height of fame in the early 2000s.
Masterson committed his crimes while he starred on That '70s Show, as three women testified that he had given them drugs before sexually assaulting them at his home in the Hollywood Hills between 2001 and 2003.
The actor was found guilty of rape against two of his three accusers in May, and was given the maximum penalty as his sentence.
In the aftermath of the sentencing, a number of Hollywood identities have either openly or inadvertently made their stance on Danny known. We've rounded up what's been said so far.
Mila Kunis and Ashton Kutcher.
Both Mila and Ashton were among 50 others who wrote character letters for Masterson, which were submitted to the judge during the sentencing process.
"As a role model, Danny has consistently been an excellent one," Kutcher wrote in the letter, obtained by PEOPLE.
"I first met Danny during our time working together on That '70s Show, and from the very beginning, I could sense his innate goodness and genuine nature... Throughout our time together, Danny has proven to be an amazing friend, confidant, and, above all, an outstanding older brother figure to me. His caring nature and ability to offer guidance have been instrumental in my growth both personally and professionally."
Kutcher wrote, "He has always treated people with decency, equality, and generosity.