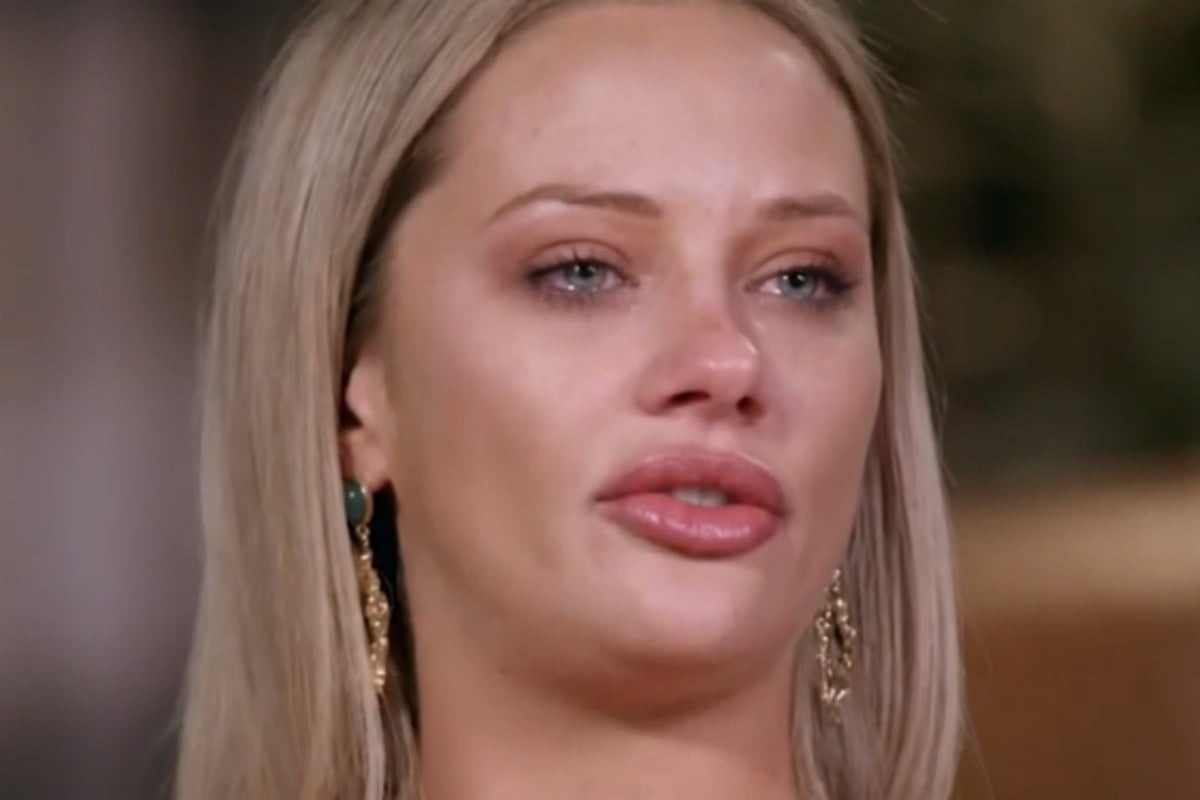 To catch up on all the Married at First Sight 2019 recaps and gossip, check out the Twins recaps, visit our MAFS hub page, join our 'Married at First Sight Lols' Facebook group and sign up to our weekly Mamamia Celebrity newsletter. We've got you covered.
Well.
After what seems like 34534 weeks of us yelling at our screens for Jessika to release her fake TV husband Mick from the captivity that is reality TV marriage hell and cringing whenever Jess and Dan sneak away to make out like high schoolers whose parents have forbid them from seeing each other, Jessika has made an extraordinary claim about her affair.
Apparently both Jess and Dan's fake TV spouses from Married at First Sight – Mick and Tamara respectively – not only knew about the cheating from the get-go but gave them their blessing.
Right, that makes complete sense…
Clare and Jessie Stephens recap Married At First Sight on our podcast, MAFS Chat. Post continues below…
After Wednesday night's episode saw Jess and Dan once again sneak off at the dinner party apparently without anyone noticing, to continue an affair that we thought we saw a month ago (Sam and Ines, remember them?), the most hated woman on MAFS spoke to Nine's Talking Married to explain herself.
The 27-year-old told the panel: "Throughout the affair there was offers on the table from Tamara that if I wanted Dan, to have Dan."
She also maintained that Mick told Dan something very similar.
"There was also offers from Mick, if you want Jess, have her," she added.
That doesn't sound… true… at all. But sure.