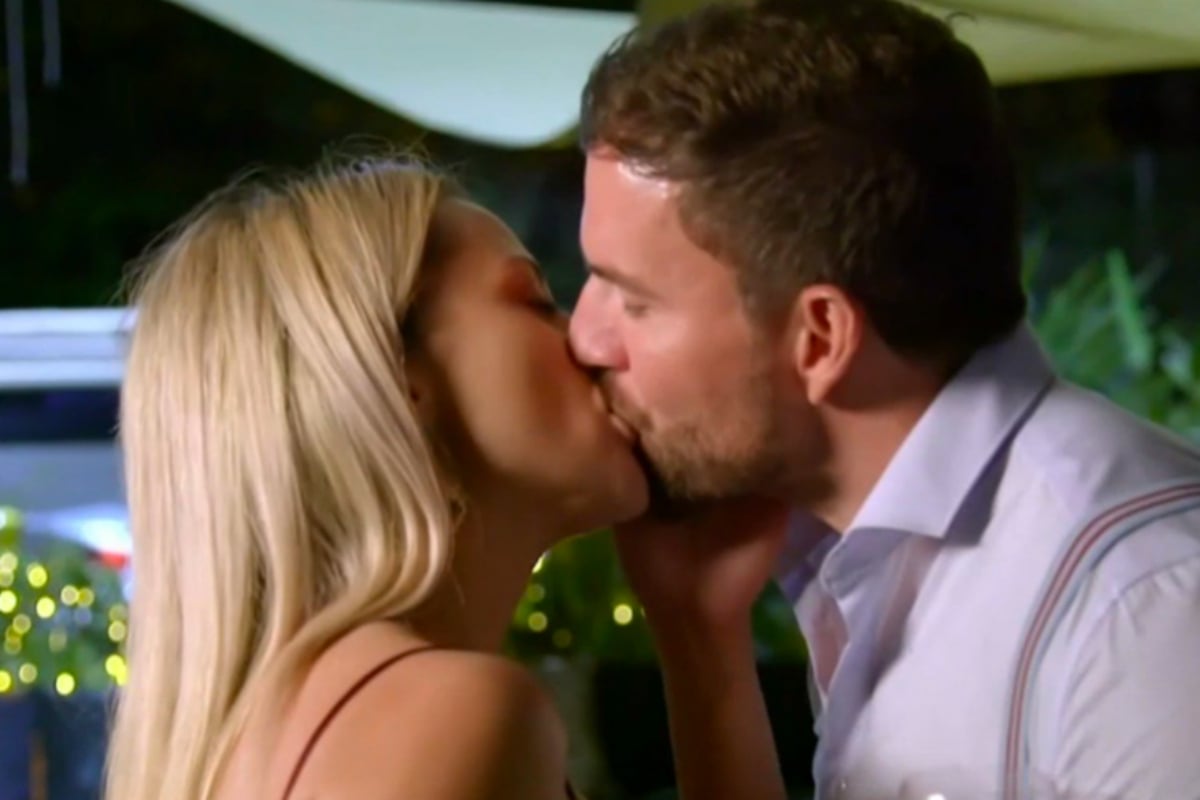 1. Oh. It looks like MAFS' Jessika Power and Dan Webb are very much still together.
It seems the MAFS contestants are more successful than the "experts" at matching themselves up.
New evidence appears to prove that Jessika does in fact end up with Dan – and they're still together today.
The Daily Mail reports that last night in a Brisbane bar the couple were out together, and happily posing for photos with fans.
That's a big old sign, right there.
In addition to that, Jessika posted a very suspicious Instagram story before the show aired, asking for the best "eyebrow, waxing and facial" places on the Gold Coast, indicating that she had 100 per cent moved there to be with Dan, whose four-year-old son lives on the Gold Coast.
Only time will tell.
2. Meghan Markle is planning a second baby shower and the Queen shan't be happy.