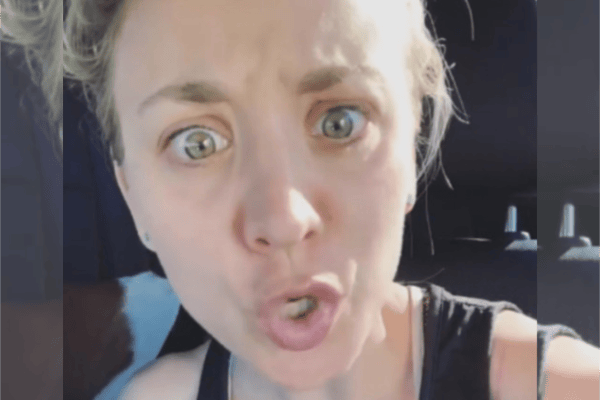 Without a doubt, I imagine the worst part about being a celebrity would be having to deal with trolls on the internet who believe they are entitled to an opinion about your life. And your body.
The Big Bang Theory star Kaley Cuoco has had enough – and she's addressed the ridiculous comments she receives on her photos in a rant on her Instagram story.
In a series of videos, the 32-year-old said she had received a comment on a recent photo that said she "looked pregnant".
"So because I'm in traffic I thought I'd take this time to comment on some Instagram trolls. I posted a picture this morning of my sister and I from an event last night and people said I looked pregnant. Now, would you ever walk up to someone on the street or at an event where they're obviously dressed up and say 'are you pregnant?'."
Kaley took her sister Briana Cuoco with her to the 2018 InStyle awards and wore a sheer pink floral dress by Kate Spade.
 

View this post on Instagram

 
Uh… we don't see how anyone could think she was pregnant from that photo.
 

View this post on Instagram