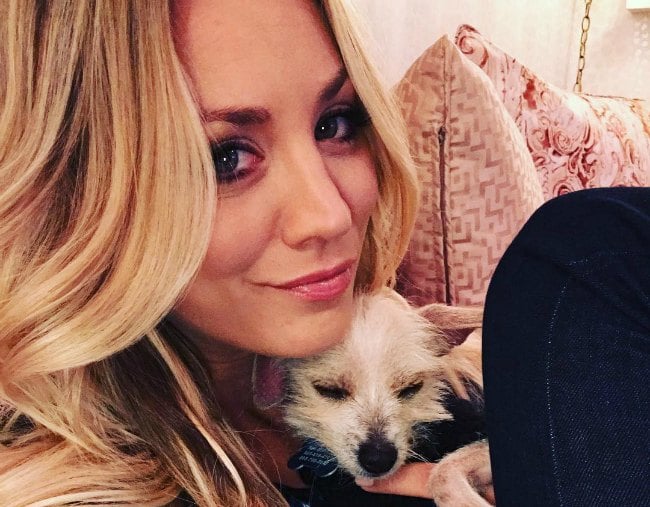 Three weeks after her post-wedding shoulder operation, Kaley Cuoco is back to working out.
Returning to the gym with the new addition of a shoulder sling keeping everything in check, we're guessing the actress' appearance was low on her list of priorities.
She shared a video of her workout wearing a standard singlet, tights and sports bra. There really wasn't anything spectacular about this, except for the fact she's wearing a sling. But some low-life followers couldn't get past Cuoco's nipples, and felt the need to air their concerns in the comments section.
*Cue the world's longest eye roll*
Many of the remarks were not just completely unnecessary, but also objectifying and sexist.
"The best breasts are meant to be seen in moderation," read one particularly disgusting comment.
"Oh god no, I can't with women like you encouraging the topless movement…I've got news for you, freeing the nipple ain't gonna make us be seen as equals to men. They will only be "titillated" (pun intended) more because no matter what you wanna think, breasts are viewed sexually to men in this culture and it's not gonna change. Sheesh, women are trampy enough as it is these days, leave something to the imagination!" wrote another detractor.
However, not letting the trolls off the hook, Kaley responded head-on.
"Don't be jealous," she wrote responding to a negative comment.
"It's not flattering."
Cuoco then explained that since her shoulder surgery she's been limited by her choice of bras, with heavy duty sports bras out of the question due to her lack of arm mobility – something anyone with a brain should understand.
"FYI because of my shoulder, I can only get certain bras over my head NOT THAT IT'S ANYONE'S BUSINESS," she wrote. And spot on.