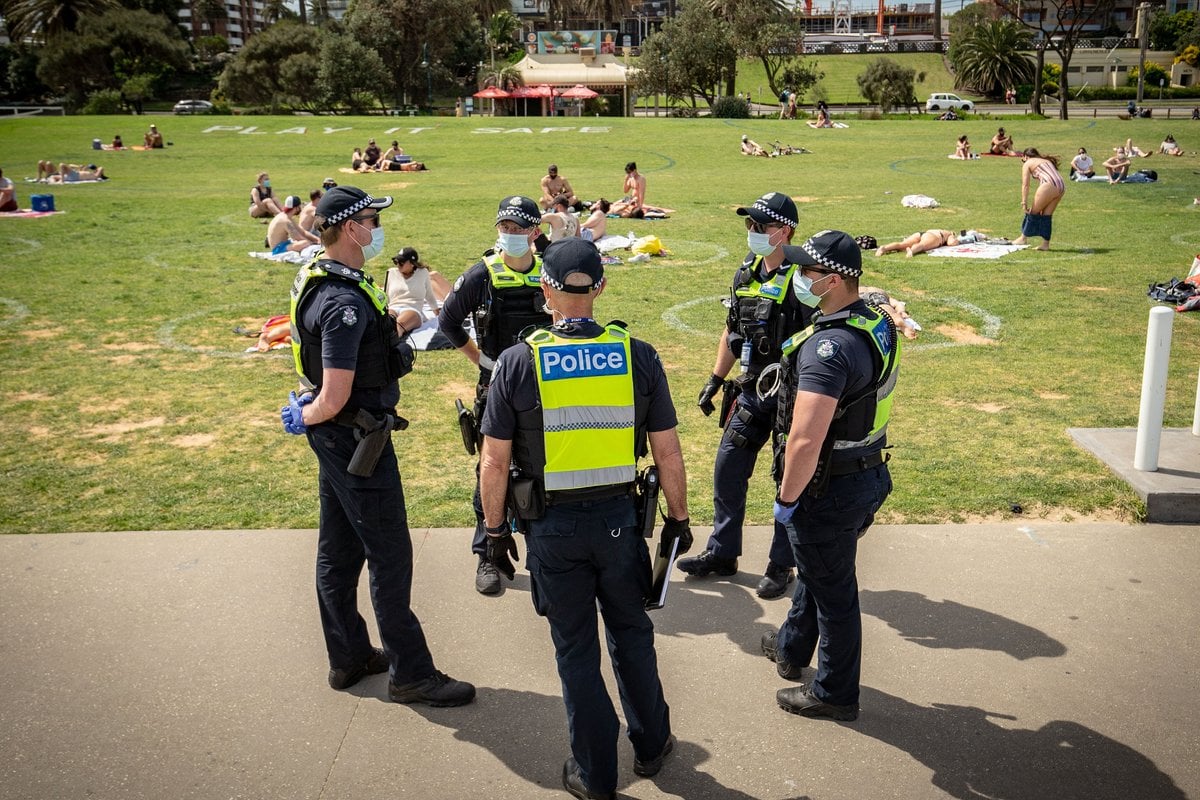 I, along with many Australians, watched Friday's news report as crowds of Melbourne beachgoers gathered at St Kilda Beach, ignoring the mandatory state-wide social distancing and mask wearing regulations.
As accounts of similar scenes at other Melbourne beaches were described by a Channel Seven reporter, I watched on as one man from the crowd approached him on air without a mask and kissed him on the cheek, then I turned my television off.
I did this not because I was angry like Premier Andrews watching these scenes, or like Chief Health Officer Brett Sutton, who described their behaviour as "stupid, insulting and risky."
 Watch: The horoscopes in isolation. Post continues below.
I wasn't even frustrated at their reaction about 'keeping Melburnians stuck at home' until next year - a response which was labelled knee jerk by some, including comedian Dave Hughes. 
So ch7 reporter does Fri night cross on rarely warm St Kilda beach in which he gathers excited drunken people around him, yells 'How good is this?' and they perform on cue, and now @DanielAndrewsMP & @VictorianCHO threaten to keep all Melbournians stuck at home for rest of year?

— Dave Hughes (@DHughesy) October 4, 2020
Instead, I just felt despondent. As if the views I had been internalising, hoping to be wrong, had instead been proven correct.
Because the truth is, these beach scenes weren't isolated at all. Many, many Victorians are becoming complacent. I have seen it firsthand. 
As a regional Victorian, I have watched for weeks as many around me have seemingly taken the recent loosening of restrictions as a sign that we don't have to worry anymore.
They have heard words of praise from the Premier and our Health Department of doing a "great job" and seemingly interpreted this to mean we no longer have to.