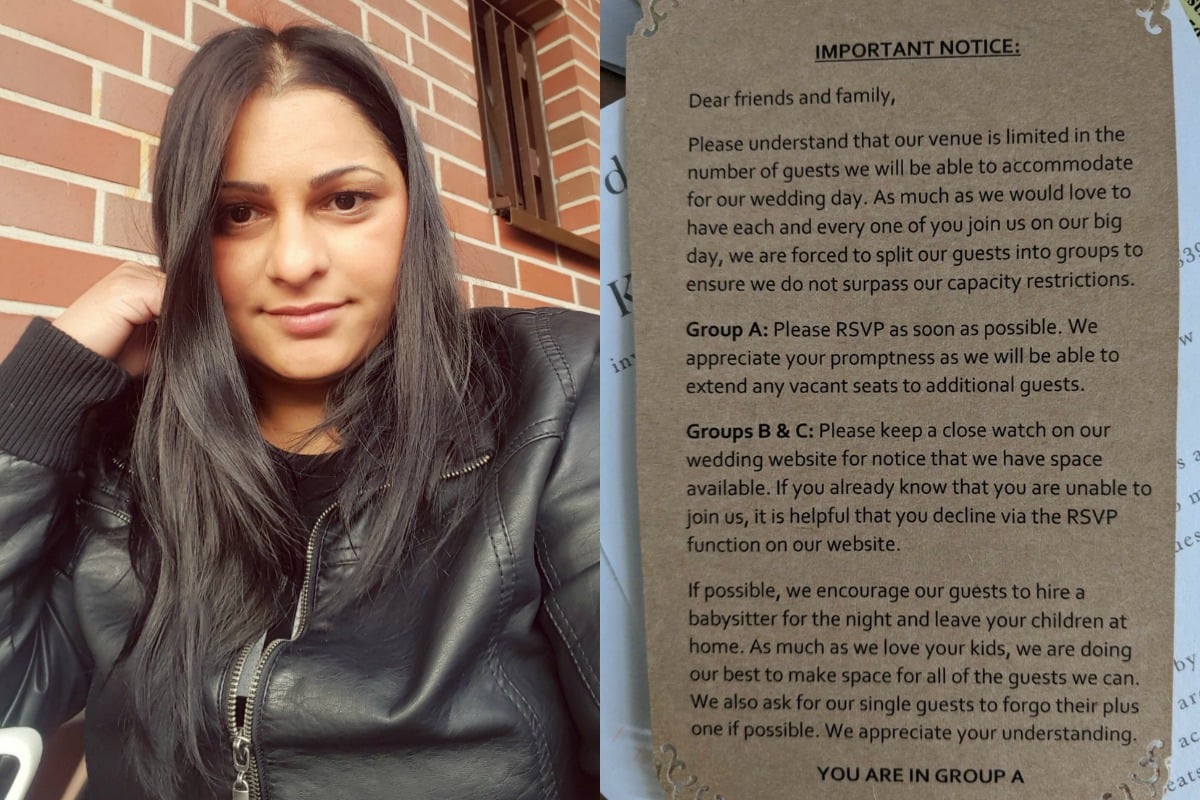 There's no pretty way to put this, so I'm just going to come out and say it. If you're planning a wedding in 2020, niceties when it comes to your guests are well and truly out the window.
Because as if planning all of the logistics of a wedding isn't difficult and time consuming enough, how about we throw in a pandemic just to make things a little more interesting, shall we? said no bride-to-be, ever.
That's why, as someone who is currently in the depths of wedding planning, when I came across a note a UK bride included with her wedding invitations, I immediately sent it to my sister along with the words 'I want to send this with my invites lol'.
You can see the note below:
This was included in an actual wedding invitation. pic.twitter.com/qidA7SO6CJ

— Mary von Aue (@von_owie) July 23, 2020