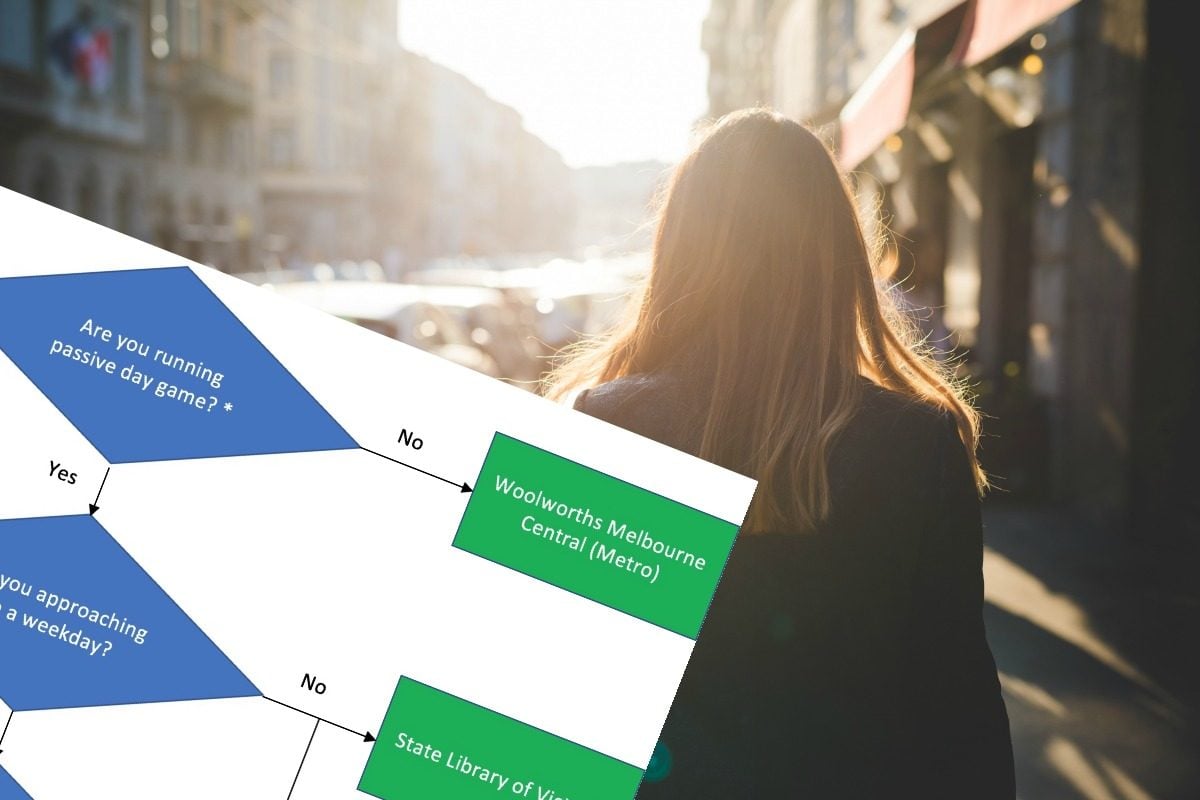 "Woolworths Melbourne Central (Metro) and the Professors Walk Cafe at the University of Melbourne (during university semesters) are the best day-game venues in the Melbourne CBD."
"This is because of the consistent high turnover rate (and hence quantity) of solo girls 5/10 and above and the logistical setup making it very easy and natural to open/approach girls.
"We know game is a numbers game and hence these venues allow you to approach a large quantity of girls in a short amount of time."
This creepy, cringe-worthy and downright offensive paragraph is the introduction to a guide.
A guide to targeting women in the city of Melbourne.
Yes, you read that correctly.
Women and violence the hidden numbers. Post continues after video.
A man known as 'sonderho' posted the delightful datasheet on a forum in 2017.
It includes words like "targets" and "jailbait" and discusses the differences between "daygame and nightgame."