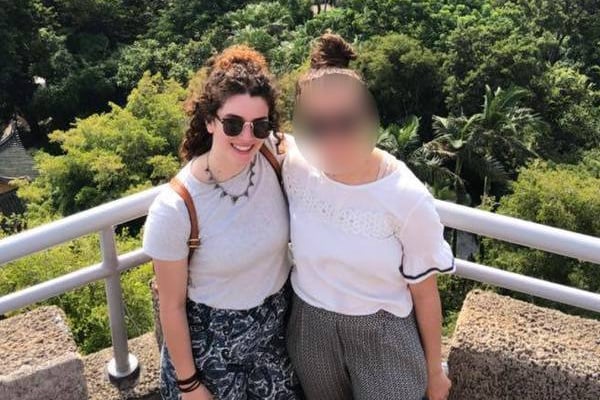 In the past few days, Noor Maasarwe has been through absolute hell.
Last Tuesday, her sister Aya Maasarwe was murdered on her way home from a comedy show in Melbourne.
Now, Noor has posted to Instagram to express her grief at the loss of her 21-year-old sister Aya, who was living in Melbourne on a student exchange program.
"A little girl with BIG dreams," Noor wrote.
LISTEN: How much do we deserve to know about the final moments of a woman's life? The Mamamia Out Loud team discuss….

"She was living a dream in Melbourne, a dream that ended up being worse than a nightmare," she continued.
Accompanying a photo of a painting made by Aya, Noor went on to explain how Aya was on a FaceTime call with another one of her sisters when she was horrifically attacked.
"We tell women if they feel unsafe to make a call so that they can feel safe. But Aya was on the phone to my sister Ruba when all that happened," she wrote.
"But what do we tell men to do? Do we tell them how to behave? We tell them nothing," she continued.