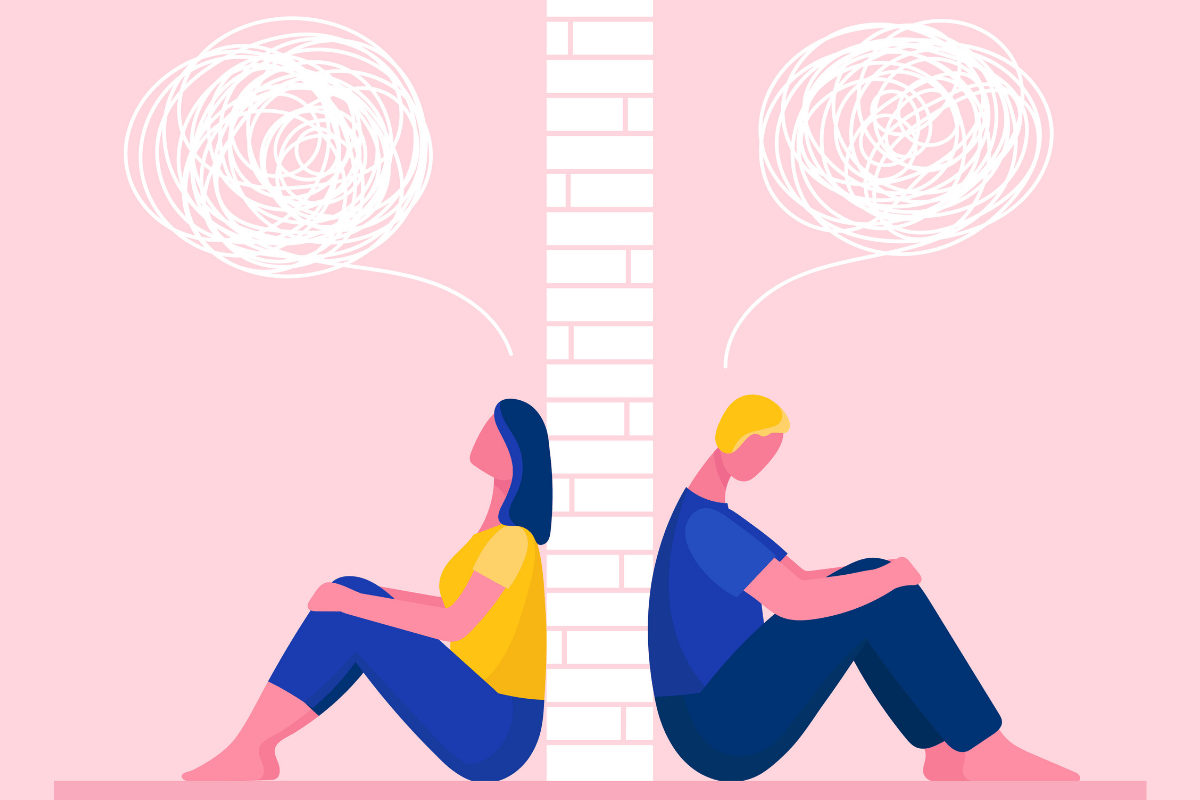 Relationships are a hell of a lot of compromise. Lots of love, an argument here or there, and hopefully lots of resolution. But for many of us, there is one continual fight that crops up with our partner time and time again. 
Maybe it's your partner leaving the toilet seat up, failing to assist in home admin, having a differing view on parenting or maybe resentment over conflicting sex drives. 
As relationship coach Tara Blair Ball explained to Mamamia, all couples experience perpetual ongoing fights - often to do with one main problem, disagreement or clash. 
"Most fights that couples have will come down to poor communication. Every couple has at least one thing that they fight about again and again, that they can never seem to resolve. These are 'perpetual' or 'unsolvable' problems, and they're perfectly normal in a relationship," she said.
Watch Mamamia Confessions: The silliest thing I've had a fight over. Post continues below.
Some of the classic signs of a perpetual problem are the following: 
Does the conflict always end the same way? 
Do you struggle to both find a compromise? 
And do you tend to feel not heard and frustrated every time it is discussed?
Although prolific, Tara Blair Ball suggests there are ways to 'solve' or 'soften' the fight.
"Get clear about what the problem is. Then prepare for a discussion - make sure to be clear that you don't want to blame or accuse. You want to focus on coming up with an outcome that works for the both of you. Know that working things out with your partner often takes time and patience, but it's always worth it."
To unpack this more, we asked the Mamamia audience to share with us the one fight they always have with their partner, and how they have navigated the continual argument.
From the serious to the frivolous, here's what these 25 couples had to say.
A hetero couple in their 20s. Been together for three years.