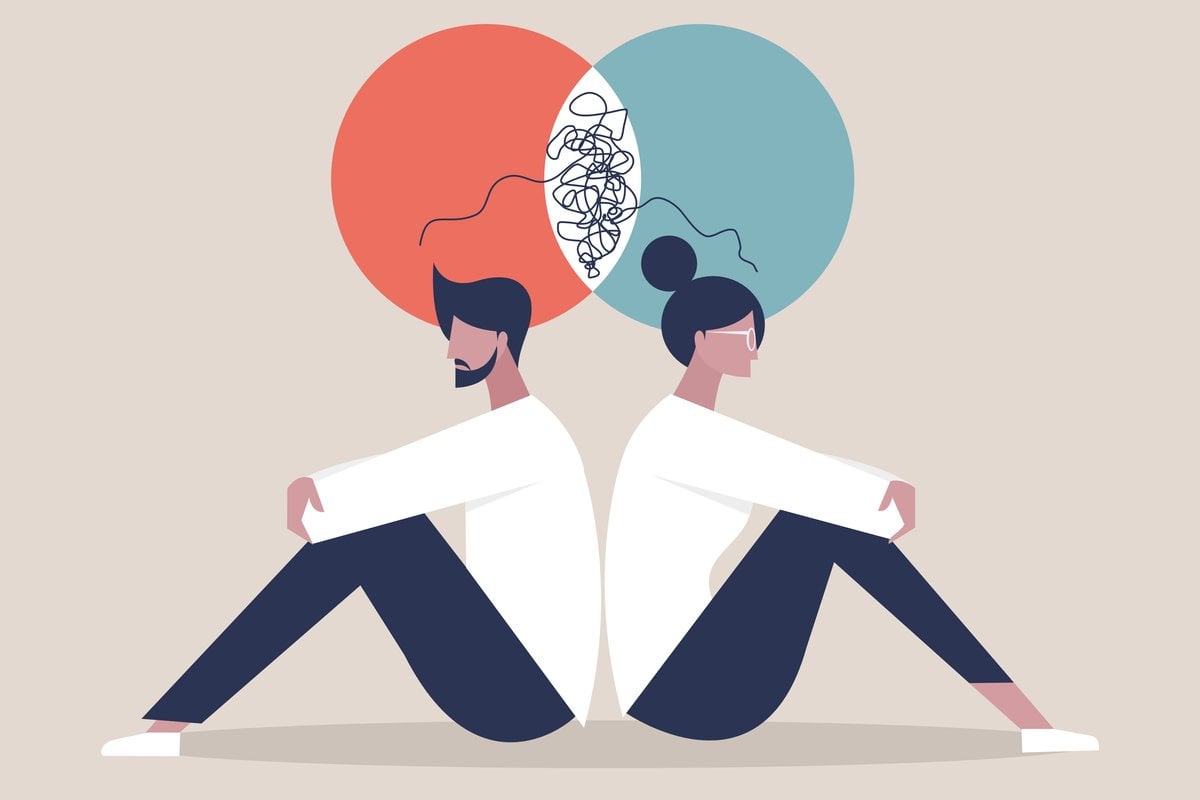 Shortly after my husband and I got married, we started arguing about work-life balance.
My husband worked a full-time job and had recently started a coaching gig on the side.
I had no problem with him working two jobs. What I did have a problem with is that it started to consume any free time he had. It got to the point where he was working his normal 8–5 plus spending all of his nights and weekends on his side gig.
I missed my husband. We were newly married, and this was supposed to be our honeymoon phase, but instead we weren't spending much time together, and when we did, we were bickering.
Watch: MM Confessions - My partner doesn't know. Post continues below.
Anytime I brought it up, he got defensive.
"But I'm making money on this FOR us, and I have to do it when I'm off!"
"That's FINE," I'd retort. "But what about time with me? Date nights? Even just going to bed at the same time? We don't have ANY time together anymore!"
This became an issue that extended over months: I wanted quality time with my husband and felt like he was ignoring my pleas for that. He wanted to work on his coaching gig and felt like I wasn't supporting him in this endeavour.
What was happening was not that either one of us was the bad guy. What was happening was poor communication.
Most fights that couples have will come down to poor communication, so improved communication skills means improved fighting skills.
What my husband and I were dealing with at the time was a "perpetual" or "unsolvable" problem.
Every couple has at least one thing that they fight about again and again, that they can never seem to resolve. These are "perpetual" or "unsolvable" problems, and they're perfectly normal in a relationship.
In fact, according to research done by the Gottman Institute, about 70 per cent of all problems within your relationship will be "perpetual," as in ongoing problems.
What are "perpetual" problems?
Perpetual problems often arise due to your personalities. You and your partner have fundamental differences that will make you disagree with one another on how to navigate them.