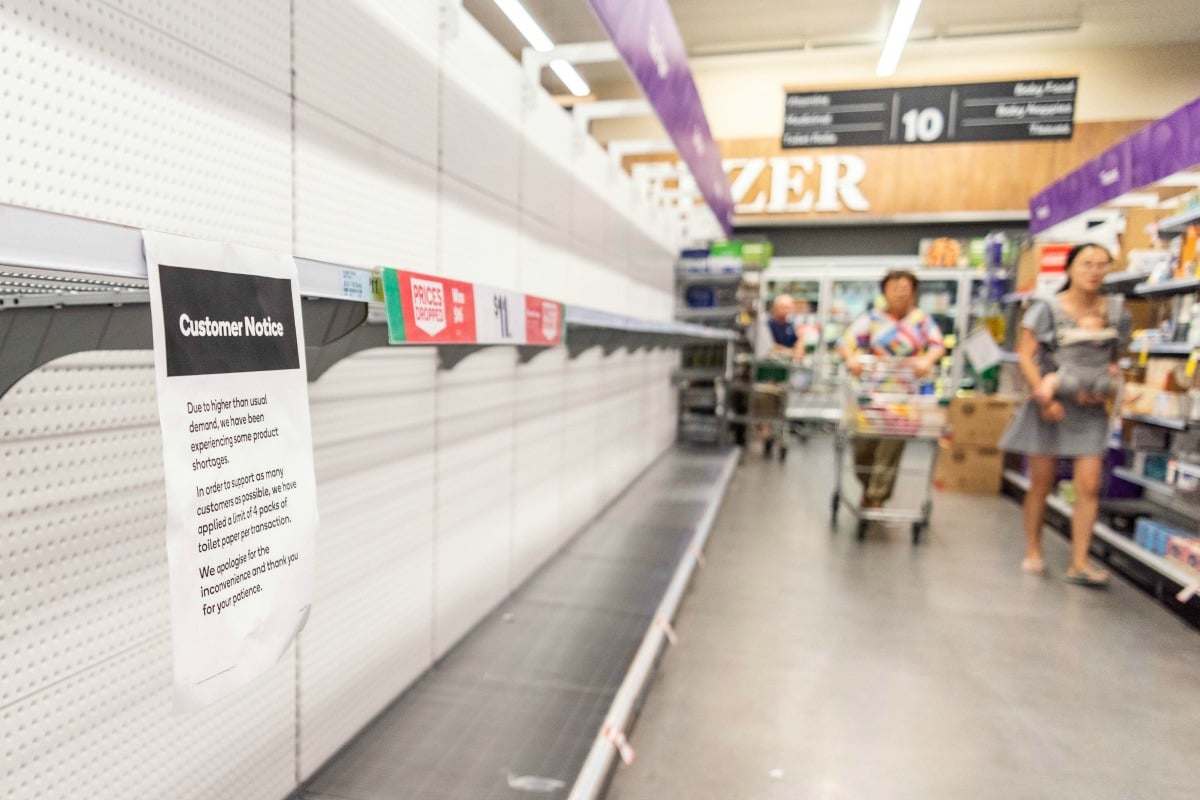 The last emotion I expected to feel this morning as I yawned my way into the supermarket was shame. I sensed something was different as soon as I walked in – a heavier, charged atmosphere and many, many more trolleys and strained-looking people than usual.
The toilet roll aisle was almost empty, as were stocks of rice, UHT milk and baked beans. I've vehemently rejected the idea of 'panic buying', but felt myself caught in the whirlwind that circulated within the anxious microcosm of the supermarket this morning. I watched myself from above stocking up on 'essentials' too largely with my 17-month-old son in mind.
As a solo Mum, I feel isolated enough at the best of times. What the past weeks are showing is that the emotional security blanket of a well-stocked pantry is comforting for many.
Yet I felt such shame. I was no different from anyone else 'panic buying'. I can honestly say it was not propelled by greed, nor even fear of getting the virus. I was just caught up in the contagion of anxiety and fear.
So I wonder how this crisis is affecting our mental health. As a sufferer of anxiety, I've felt an inner voice whispering an unintelligible hum of gloom in recent days. I'm not even sure what it's about, but it's getting louder. What is this doing to us? To our collective consciousness and individual mental health?