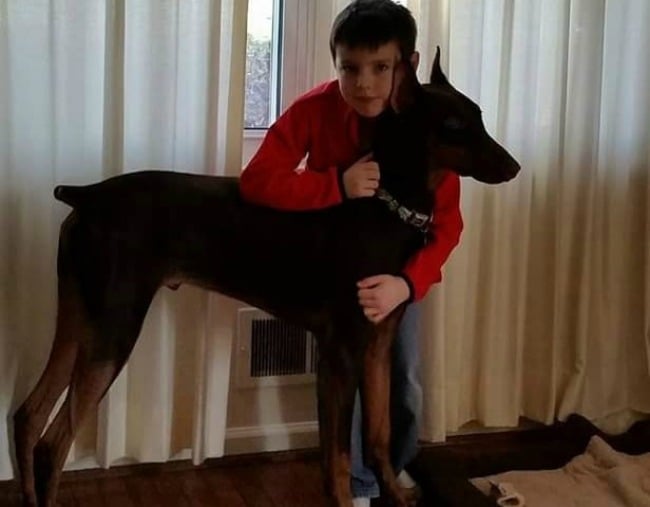 When 10-year-old Connor Jayne found out his dog Copper was seriously ill, he didn't hesitate. He immediately gathered up all his toys from his playroom so he could sell them at a garage sale to pay for the Doberman's treatment.
"He said the dog was more important than any toys," Connor's mother Jennifer told Inside Edition. 
Copper is more than just a beloved pet to Connor. Connor, who lives in New York, has been diagnosed with ADHD and anxiety, and Copper is his registered service and emotional support dog. Connor and Copper have been inseparable for the past four years.
"He may look like a scary type of dog but he has a heart of gold," Jennifer explains on a GoFundMe page for Copper.
"We got him when he was just a puppy and he's been blessing our family ever since."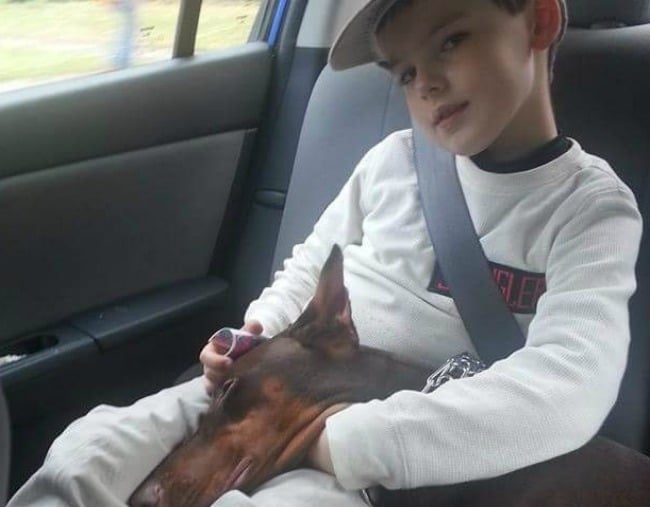 Connor suffers severe anxiety as a result of continued bullying, and Copper can sense when the boy is beginning to suffer an anxiety attack.
"He is able to push his body against my son, almost like a weighted blanket, or lie on top of him and relieve the anxiety symptoms."
Jennifer says Copper even alerted her to the seizures Connor was having at night.
"One evening Copper began barking at the door, almost insisting I go inside his room. It was then I witnessed my son having a seizure. He was eight years old and I was terrified. Nothing had shown up on any of his studies or neurological reports, as nocturnal seizures are the hardest to diagnose."
Connor is now on the right medication.
"He is completely managed for seizures at this time, thanks to our protector and faithful companion."
Last December, Copper began limping slightly. By June, he had reached the point where he was struggling to walk at times. The vet suspected wobbler disease, which affects the spine, but said it would need to be confirmed with an MRI. For single mum Jennifer, the MRI was going to be a big expense, so she created a GoFundMe page.